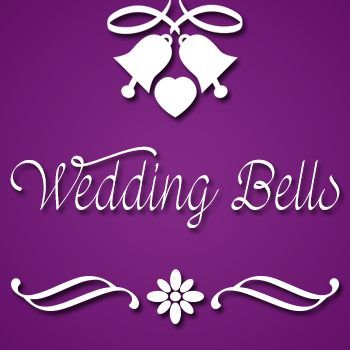 CRAIG, Yvonne                                BOYD, Jimmy                                   1960 – 63 (div.)
If things had worked out differently Yvonne might have spent her days dancing instead of acting. As a teenager she showed enormous promise, enough to be chosen as one of the youngest ever dancers by the Denham's Ballet Russe de Monte Carlo, but a casting dispute led to her leaving and heading for California to try her luck there. She soon began to land small acting parts in movies such as 1959's Gidget and The Gene Krupa Story. In 1960 she met singer Jimmy Boyd on the set of Bing Crosby's movie High Time and the couple were married later that year. Jimmy had hit it big as a 13 year-old when his #1 single I Saw Mommy Kissing Santa Claus sold two million copies in a just a few weeks. Their marriage ended three years later.
13 year-old Jimmy hitting it big
Yvonne the cult figure
with Elvis in It Happened at the World's Fair
A free woman again, her stint dating Elvis Presley saw her land significant roles in two of his pictures – It Happened at the World's Fair (1963) and Kissin' Cousins (1964) – but it was as Batgirl in the camp TV series Batman (1967-8) that made her a household name. When ABC cancelled the series after two seasons the sets were bulldozed. Two weeks later NBC said they were prepared to pick up the series again if the sets were still available. Too late. Yvonne drifted into real estate in her later years. Breast cancer claimed her in 2015 at the age of 78. Jimmy appeared in several films, among them Bachelor Father (1957) and Inherit the Wind in 1960. His recording career lasted until 1967 and additional hits included Dennis the Menace with Rosemary Clooney, and Tell Me a Story with Frankie Laine. Cancer also took him – in 2009 aged 70.
CRAWFORD, Joan                      FAIRBANKS Junior, Douglas     1929 – 33 (div.)
                                                            TONE, Franchot                               1935 – 39 (div.)
                                                            TERRY, Phillip                                 1942 – 46 (div.)
 Joan (freckles and all) & Doug Jr 1929
Freckle-faced Joan Crawford never much cared for the name she was lumbered with. Born Lucille LeSueur in San Antonio, Texas, she preferred in private to be addressed as 'Billie'. Her natural father left the family early in her life and her mother married Henry Cassin, so Lucille chose to become Billie Cassin. MGM thought her original name sounded too much like 'sewer', so a competition was held to find a more acceptable screen name – the winner being the rather mundane 'Joan Crawford'. Billie was unimpressed.
Joan in Our Dancing Daughters (1928)
In June 1929 she moved into Hollywood royalty when she wed Douglas Fairbanks's son Doug Junior. He worked on smoothing out her rough edges – less gum-chewing, fewer bows on her shoes and clothes and more book-reading. Sound had arrived by then. Joan's voice and looks were suited to one another and she made the transition comfortably. By the time she and Fairbanks divorced in 1933, both were cheating with other people. Joan was sleeping with Clark Gable and had already become involved with her next husband Franchot Tone. Doug was a social animal whom women found highly desirable. And he accommodated them.
Franchot Tone and Joan
By 1935 Joan and Franchot were husband and wife. Tone had a tendency to become involved with the wrong women. Joan was anything but a faithful wife and neither were his next two spouses, Jean Wallace and Barbara Payton. By 1939 the marriage was ending. It was not helped by Joan's affair with new guy Spencer Tracy and the renewal of her on-again, off-again romance with Gable.
with the love of her life Clark Gable
On the set of Mannequin (1937) with
Spencer Tracy (L) and Joseph Manciewicz
Newly wed to Phillip Terry (1942)
In 1943 Joan had parted ways with MGM and moved to Warners. A year earlier she had married former RKO actor Phillip Terry, a man who racked up over 100 screen credits in his career, among them Wake Island (1942). He and Joan had first met on the set of a film back in 1937. Six weeks after renewing their acquaintance they were married and Phillip became the step-father of Joan's adopted daughter Christina. But by 1946 the marriage was over. Joan would marry once more before passing away in 1977.
CROMWELL, Richard                   LANSBURY, Angela            1945 – 46 (div.)
Richard & Angela 1945
Richard Cromwell first became known in Hollywood for his artistic abilities, specializing in oil painting and mask-making, earning himself the unofficial title of 'artist to the stars'. His clients included Garbo, Bankhead and Crawford. He drifted into films and today is probably best known for his co-starring role alongside Gary Cooper and Franchot Tone in The Lives of a Bengal Lancer (1935). He was also Henry Fonda's brother in Jezebel (1938).
Richard counted among his closest Hollywood friends George Cukor, Cole Porter and William Haines. That should have told his new 'girlfriend', English actress Angela Lansbury, a lot. But she was 16 years his junior and extremely naïve. They wed in 1945, Angela being about the only person in the community who was unaware her new husband was a latent homosexual. She found out very quickly, however, and they were divorced a year later. The parting was amicable and they remained friends thereafter.
Angela & Charles Boyer in
her debut film Gaslight
Angela in Murder, She Wrote
Angela had already been Oscar-nominated twice – for Gaslight (1944) and The Picture of Dorian Gray (1945) by the time they met. Richard's career was sliding downhill rapidly, so it is quite possible he felt she might give it some kind of boost. That did not happen and he spent his final years as an in demand maker of creative tile designs. He passed away in 1960. Angela, of course, has gone on to become a famous face through her enormously popular Murder, She Wrote television series of the eighties. In 2016 she entered her 90th year, still going strong.
CRONYN, Hume                              TANDY, Jessica                                1942 – 94 (her death)
Hume Cronyn and Jessica Tandy met during World War Two in 1940 and married two years later. In all they appeared in 13 movies together. Despite his small frame Hume was a strong, athlete in his youth and was once nominated for the Canadian Olympic Boxing Team.
Hume in There Was a Crooked Man…
Whilst making the 1970 western There Was a Crooked Man… he was diagnosed with optic cancer resulting in the loss of an eye. Few people were aware that he wore a glass eye for the rest of his life. His wife was, surprisingly, subservient to him in their relationship, especially in matters related to acting either on the stage or on-screen, yet she was a most deserving Oscar winner in 1990 for her performance in Driving Miss Daisy (1989).
Jessica and her Academy Award
Jessica & Hume – 50 plus years together
She married twice in her life, both times to actors. Husband number one was British star Jack Hawkins. 'Jack Hawkins is a wonderful husband', she said in 1950, ten years after their divorce, 'but a rotten husband!'
CROSBY, Bing                                  LEE, Dixie                                         1930 – 52 (her death)
                                                               GRANT, Kathryn                            1957 – 77 (his death)
Bing & Dixie Lee
It was Bing Crosby's popularity on the radio that kick-started his movie career. After 20 consecutive weeks being heard on CBS from New York City, he was asked to appear in Paramount's 1932 movie about radio stars titled The Big Broadcast. Although he unexpectedly won an Oscar for Going My Way in 1944, it was his singing and his joining with Bob Hope to make seven 'Road' pictures between 1940 and 1962 that are best remembered by his millions of fans.
Bing & Dixie's four sons
Bing & Kathryn
with their children, Mary, Harry &
Nathaniel
When he wed his first wife Dixie Lee in 1930 she was a far bigger star than him. Bing was only just starting out. She retired after just 17 films in 1935 to raise their four sons. Two of them, Dennis and Lindsay, would later taker their own lives. In 1952 Dixie died. Five years later he married actress Kathryn Grant, a stunning Texan who chalked up 38 screen credits before she too retired to look after Bing's family. They had three more children – Mary, Harry and Nathaniel. Mary would gain prominence in her own right playing Kristin Shepard in the hit TV series of the nineties Dallas.
Kathryn with Kerwin Mathews in 1958's
The 7th Voyage of Sinbad
Kathryn's most loved screen appearance would have to be in The 7th Voyage of Sinbad (1958), a picture that has since enjoyed semi-cult status. She and Bing were still married when he died from a heart attack moments after completing a round of golf in Madrid, Spain in 1977. Kathryn is now 83 and recently summed up her former husband in these words': 'He was a pretty cute kid, when it came to convincing a girl that what she really wanted was to stay home and to scrub floors. He didn't know that he was a male chauvinist pig, but he was!'