The story goes that renowned Hollywood lawyer Greg Bautzer set his sights on Hollywood from the moment he earned his law degree, borrowed $5,000 from someone (we know not whom), and used it to purchase a fine wardrobe and to get himself the best table at the Brown Derby for lunch each day. His plan was to become well-known to the movie community, date as many movie stars as he could, gain their trust, and corner the legal market. The Brown Derby was at that time the Hollywood hot-spot. In the evenings he would dine there and invite movie stars to dance with him. He was handsome, a terrific dancer and, by all appearances, very well off. And he had charm.
The iconic Brown Derby restaurant
On the dark side, however, he also had a drinking problem and could be violent when provoked. His drinking and temper could be an explosive combination wherever he happened to be. On at least one occasion Frank Sinatra saved Greg from serious injury (or worse) when he got into an altercation with some Mafia figures in Las Vegas, and Frank managed to spirit him away just in time. Bautzer had no idea who the men were and was too drunk to care anyway. His four-year affair with Joan Crawford regularly degenerated into a knock-down, drag-out fight between the two of them. Whenever they attended a party it was almost expected that they would be throwing things at each other before the evening was over. At a house-party one evening a jealous Crawford poured a glass of red wine over Arlene Dahl when she caught Bautzer flirting with her.
Greg Bautzer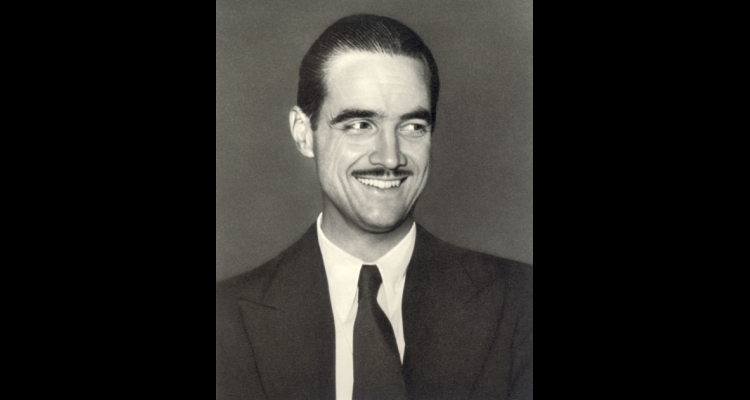 Howard Hughes
It was Bautzer who conveyed Howard Hughes' one million dollar marriage offer to Liz Taylor. Actually, the offer was delivered through her mother, Sara. 'Tax free?' was the only question the lady asked. Hughes took fright at this and hastily withdrew the offer. Liz would have declined it anyway, as she was about to wed Nicky Hilton who was filthy rich in his own right. This was just one of scores of tasks Hughes had Greg carry out over the years. It could be argued that Bautzer was probably the only real friend the eccentric billionaire had, even if he was an employee on-call to the billionaire 24/7. Greg's wife Dana Wynter was anything but happy about this arrangement and told Hughes so, much to his astonishment. He was not used to being chastised or spoken harshly to, but Dana was a no-nonsense kind of woman. It was she, after all, who barred Frank Sinatra from their home. She was appalled that he would bring his mobster friend, Sam Giancana, with him to dinner in her home, yet not even have the courtesy to tell her who he was.
Bautzer and his wife Dana Wynter
Hughes employed Bautzer to set up his young starlets with 'contracts' and accommodation. They were paid out of a corporate entity named Black Gold Productions. This was a totally separate account from the one that dealt with his established actresses. Black Gold merely gave him the means to enable him to seduce young things by paying their living expenses and promising them fame and fortune. He would select any girl that took his fancy, no matter where he happened to see her, and then send one of his minions around to offer her a contract and lavish apartment. Singing and dancing lessons were also thrown in. Meanwhile, Hughes would deliberately keep her at arm's length, promising to visit, but then continually cancelling at the last minute. By the time he was ready to actually meet her she was already on tenterhooks and ready to do just about anything to show her gratitude. He was even known to purchase a dog for a girl he fancied, arrange for it to be kidnapped, then return it personally to the grateful young owner. His tricks of seduction were many and varied. And Bautzer was privy to the arrangement.
with Joan Crawford                               with Ginger Rogers
with Ava Gardner                                  with Lana Turner
When phony biographer Clifford Irving threatened to publish Hughes' autobiography, it was Bautzer who arranged for seven journalists who had known Howard for years and could instantly recognize his voice over the phone, to meet in conference. 'I don't know him. I never met him', said Hughes, and that was enough to declare Irving a fraudster and send him to prison. Bautzer was driving in his car in 1976 when he heard over the radio that Hughes had died at the age of 70. Greg had his chauffeur pull over to the side of the road and wept uncontrollably for ten minutes or so. Another eleven years would pass before Bautzer, too, passed on from heart failure at the age of 76. Few Hollywood identities saw more action than he. The timeline below gives a fair indication of his love life:
with Dorothy Lamour                   with Jane Wyman
BAUTZER'S TIMELINE
1911    He is born in 1911 in California. His conquests in Tinsel Town will read like a 'Who's Who?' of the              movie industry.
1935    Bautzer marries socialite Marion Jahns.
1937    They divorce.
1938    He meets and dates 16 year-old Lana Turner and they become engaged after she turns 17. He          stands her up one evening, so she elopes with bandleader Artie Shaw out of spite.
1939    He falls in love with Dorothy Lamour and becomes engaged to her, but she meets someone else on a war bonds selling tour and later marries him.
1940    It is Bautzer whom Lana hires to handle her divorce from Artie Shaw.
He has relationships with Merle Oberon and Joan Caulfield
1942    He dates Carole Landis
1943    He marries wife number two, 19 year-old Buffy Cobb.
1944    When Lana decides to sue husband number two, Steve Crane, Bautzer again represents her.
1945    He divorces Buffy who quickly moves on to Victor Mature.
Bautzer commences a much publicized affair with Joan Crawford, immortalized by Christina Crawford as 'Uncle Greg' in her autobiography 'Mommie Dearest'.
1947    Bautzer adds Sonja Henie and Ava Gardner to his list of conquests.
1948    He starts dating Ginger Rogers and also handles her divorce from Jack Briggs.
1949    He works on Ingrid Bergman's divorce from Aron Lindstrom.
            Bautzer is briefly engaged to Barbara Payton.
1950    He dates Jane Wyman.
1952    His romance with Terry Moore sees him give her an ultimatum – choose between him and her other love Howard Hughes.
            Bautzer moves on to Mona Freeman and Mari Blanchard
1953    His new lover is Marlene Dietrich.
1954    Then came Linda Christian and Zsa Zsa Gabor.
1955    His next conquest was Jayne Mansfield
1956    Bautzer marries British actress Dana Wynter.
1961    He represents Howard Hughes in the sale of Trans World Airlines (TWA).
1964    Bautzer and Dana separate.
1971    He dates Linda Cristal.
1981    He divorces Miss Wynter.
1983    He marries Niki Dantine, daughter of Nicholas Schenck, formerly wed to actor Helmut Dantine.
1987    He dies of heart failure at 76.
Note:   Bautzer is generally considered to have also indulged in 'one-night-stands' with Claudette Colbert, Paulette Goddard, Rita Hayworth, Ann Miller, Peggy Lee and Claire Trevor.