In 1961 author Ian Fleming sold a six-month option to all his James Bond novels and short stories (those already penned and future ones), with the exception of Casino Royale, which he had previously sold, to entrepreneur Harry Saltzman. Harry formed Eon Productions with Albert R. 'Cubby' Broccoli, and they started looking around for a director and an actor to play Bond.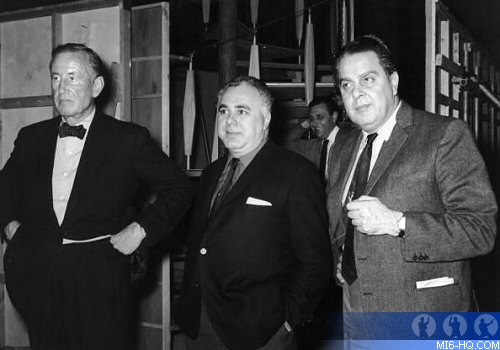 Ian Fleming, Harry Saltzman &
Cubby Broccoli
Director Terence Young
Terence Young was the fifth director approached when he took on the job of directing the first film Dr No. Irish actor Patrick McGoohan was the first option to play Bond, but he didn't want it on moral grounds. The man's piety was becoming almost legendary. Richard Johnson did want the role, but for some reason Eon did not want him. Connery had been on their short list from the beginning. Once he took the role Young introduced him to London's high life in an endeavour to transform him into a dapper, cool, man of the world. For publicity purposes the company ran a bogus competition to find the perfect man to play Bond. A 28 year-old model named Peter Anthony won, but he was never going to play him because he was not an actor.
Patrick McGoohan said no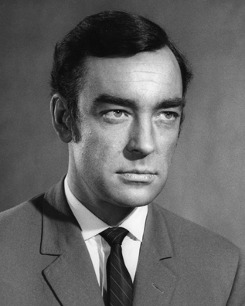 Richard Johnson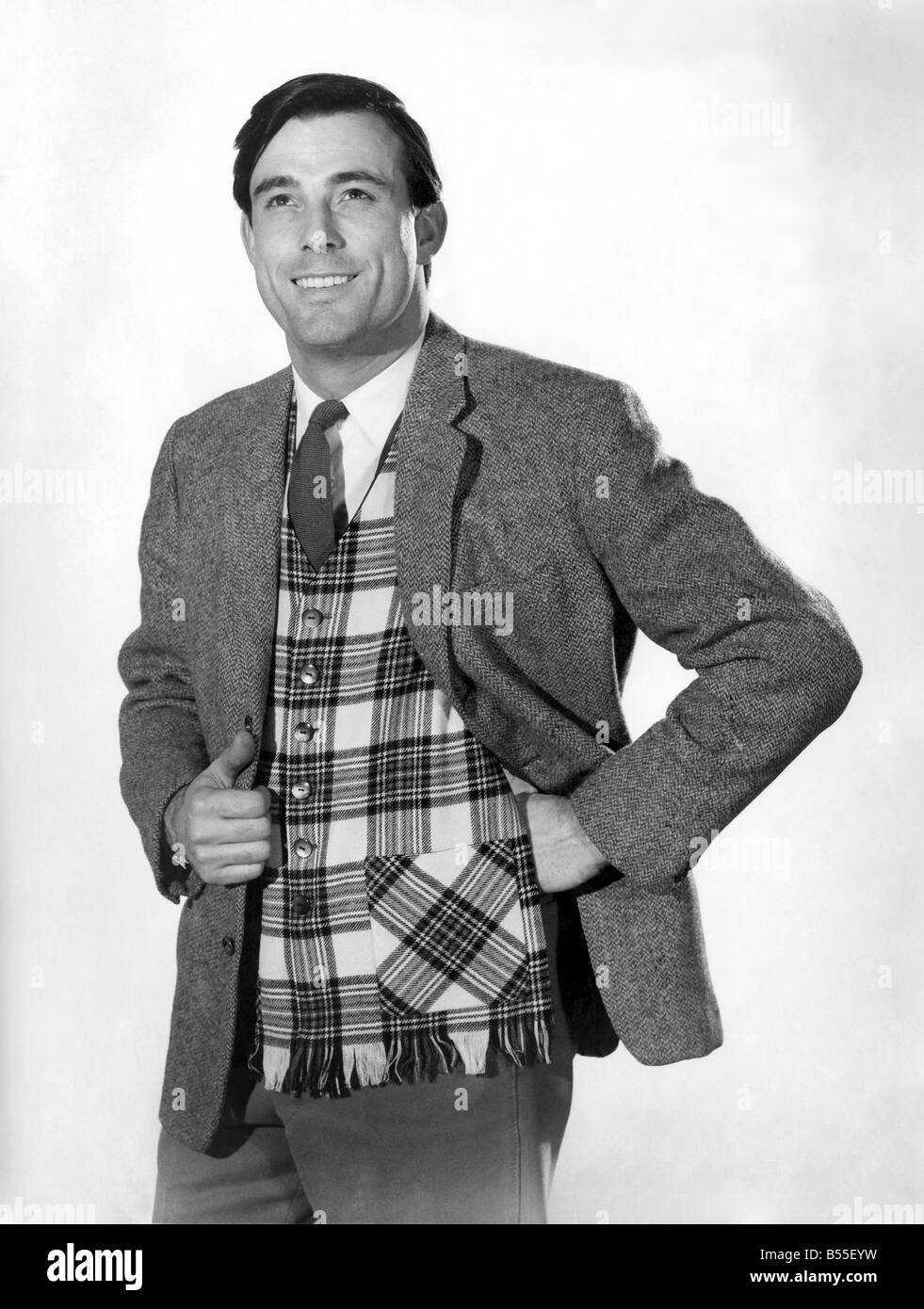 Model Peter Anthony
Monty Norman wrote the 'James Bond Theme' and, contrary to public opinion, the brilliant John Barry only arranged it. Shot in Jamaica and Pinewood Studios, London, the picture was not well-received by Fleming who described it as, 'Dreadful. Simply dreadful'. He did like Connery's portrayal of his hero, however, even though he was 'Scottish and working class' not 'English and upper class'. Interestingly, there was a hitch when the day came to create the poster for the film. Someone forgot to bring the Walther PPK to the photo-shoot, so the iconic picture of Bond posing with the gun across his chest actually features the photographer's old starting pistol substituting for the Walther.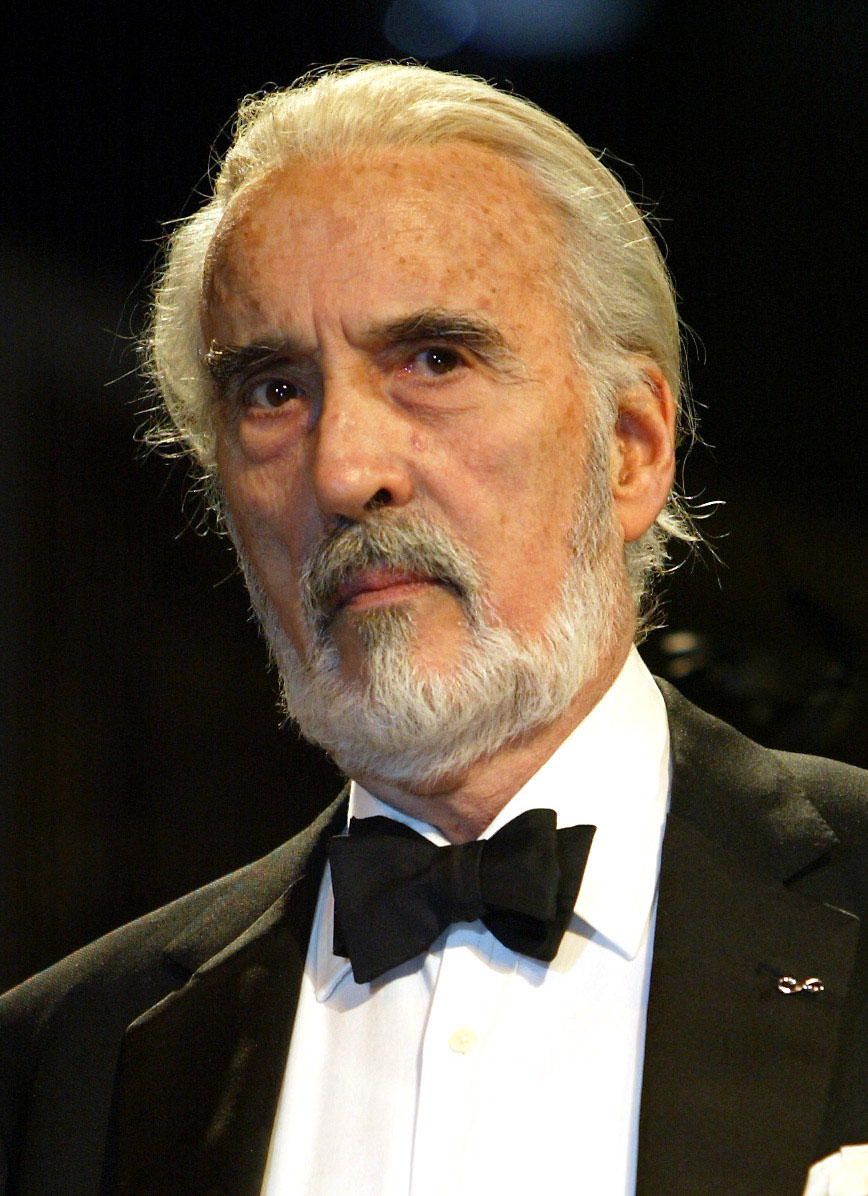 Christopher Lee
Joseph Wiseman as Dr No
Selecting an actor to play the title villain was also not a simple process. Fleming wanted his cousin Christopher Lee, but when he declined, the writer contacted Noel Coward and asked him. Coward replied by telegram – 'Dr No? No! No! No!' He was not keen about having to wear metal hands for one thing. Max von Sydow also declined, having accepted the role of Jesus in The Greatest Story Ever Told (1965) and choosing to prepare for that. The wonderfully malevolent Joseph Wiseman ended up being an inspired choice,
Ursula as Honey Ryder
The first 'Bond Girl' was a virtual newcomer to movies. Ursula Andress knew so little English that all her dialogue was dubbed by voiceover artist Nikki Van der Zyl, the same woman who would later dub her in She (1965), The Blue Max (1966) and Casino Royale (1967).  In all honesty, the hot-blooded men of the world could not have cared if Ursula (as Honey Ryder) had been dubbed by Minnie Mouse, for when she waded out of the ocean in that white bikini she waded into movie history. And all for a paltry $6,000. All things even out in time, however. In 2001, she sold the white bikini she wore at Christie's Auctions in London for 41 thousand pounds sterling! Originally, Julie Christie was set to play Honeychile Ryder, but Broccoli allegedly replaced her with Ursula because he considered her breasts were not large enough. Under the same criteria voluptuous Anita Ekberg was a serious contender for a while.
Eunice as Sylvia Trench
'Bond, James Bond'.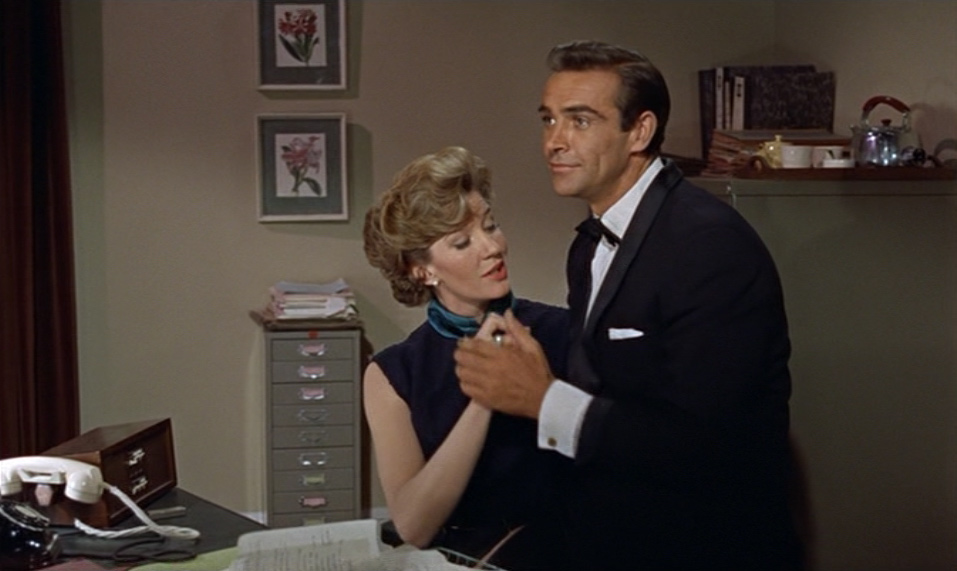 Lois Maxwell as Moneypenny
Eunice Gayson played Sylvia Trench in Dr No and also From Russia with Love. Sylvia has achieved a kind of immortality for being the very first Bond girl, the one he meets at the casino card table and introduces himself, 'Bond. James Bond'. Oddly enough, she was originally supposed to play Miss Moneypenny until she and Canadian actress Lois Maxwell swapped roles. Lois was not happy about wearing just a man's shirt in the 'golfing scene' in Bond's suite. The result, of course, was that she continued to play Moneypenny for decades, long after Eunice had dropped out of the franchise.
The scene that Lois did not wish to play
Marguerite LeWars as the photographer
The very first scene to be shot in a James Bond film took place in Jamaica at the Kingston airport. It is the scene where Bond arrives and places his hat over his face as a young woman attempts to take his photograph. Marguerite LeWars was the reigning Miss Jamaica when Terence Young spotted her working behind the ticket counter at the airport and asked her if she would like a part in his movie. She played the photographer, although she was first offered the role of Miss Taro. She politely declined it because of the implied sexual content. Her husband, Kenneth Gordon, became President of the West Indies Cricket Board in 2006.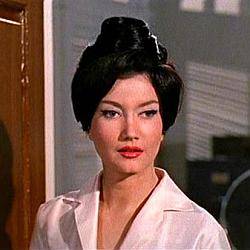 Zena Marshall as Miss Taro
The young Kenyan-born actress Zena Marshall portrayed Miss Taro, the Eurasian double-agent who is seduced by Bond and then spits in his face when he has her arrested. Zena struggled with the part because she was most uncomfortable about spitting in another person's face. She went on to rack up 57 screen credits before cancer claimed her in 2009 at the age of 84. The same terrible disease would take the lovely Lois Maxwell too. She passed away in this writer's home town of Fremantle in Western Australia in 2007 when she was 80. Evidently, she had resided here since taking ill while visiting her son in Perth on a holiday in 2001.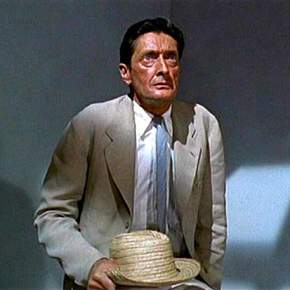 Anthony Dawson as Prodessor Dent
Dawson and Grace Kelly in Dial 'M' for Murder
Character actor Anthony Dawson played Professor Dent, the villain who deposits the spider in 007's bed. In his unpublished memoirs he claimed to have driven Grace Kelly back to her residence at the Chateau Marmont, on Sunset Strip after a dinner party at Perino's Restaurant in Los Angeles in 1954, and made love to her. Their tryst ended, he said, when Ray Milland arrived at the apartment. He, too, was romantically involved with Grace. All three actors were currently making Dial 'M' for Murder with Alfred Hitchcock.
5 October 1962 – an iconic date in entertainment history
Dr No had its World Premiere at the London Pavilion, Piccadilly Circus, on October 5th, 1962. On that same day the Beatles released their very first single for the Parlaphone label – 'Love Me Do'/ 'P.S. I Love You'. Amazingly, probably the two most profitable entertainment phenomenon of the 20th century began life at the exact same time! The premiere was attended by Connery, writer Ian Fleming, and Zena Marshall.