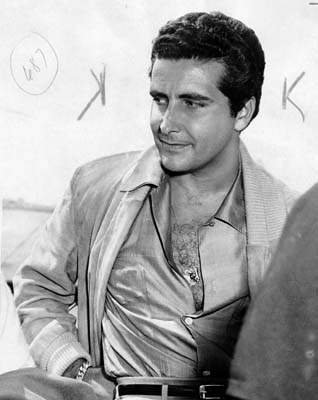 The quaint little town of Woodstock, Illinois has produced several interesting individuals, prominent among them actors Orson Welles and Jessica Biel, cartoonist Chester Gould the creator of Dick Tracy, and gangster, mob enforcer Johnny Stompanato. It was also the location for the 1993 film Groundhog Day that starred Bill Murray. It should not, however, be confused with the 1969 Woodstock Music Festival that drew 400,000 people. That Woodstock is in upstate New York.
US Marine Stompanato
(bottom left)
Stompanato was born to Italian parents who were married in Brooklyn, but moved to Woodstock in 1916. Johnny came along in 1925. In 1942, at the age of 17, he graduated from the Kemper Military School for boys in Boonville, Missouri and enlisted in the US Marine Corps in 1943. He served in the South Pacific during WW2 and saw action on Peleliu and Okinawa before serving in China prior to his discharge in 1946. It was while he was stationed in China that he met his first wife, a Turkish girl named Sarah Utish. They married back in Woodstock after he converted to Islam. A few months and one child later Sarah walked out on him, so Johnny set out for Hollywood.
Stompanato mugshots
Mickey Cohen mugshot
Once in Tinsel Town he soon began working for mobster Mickey Cohen, first as a bagman and driver, later as an enforcer and bodyguard. He and Cohen became fast friends, embarking on several nefarious ventures together. Stompanato was a bully who often beat his women. He was also a notorious gigolo who lived off older, rich marks whom he often treated badly. He had many nicknames – 'Johnny Stomp', 'John Steele', 'Handsome Harry' and 'Oscar'. The last of these related to his penis. When erect, it was said, it resembled an Academy Award statuette in size.
Helen Gilbert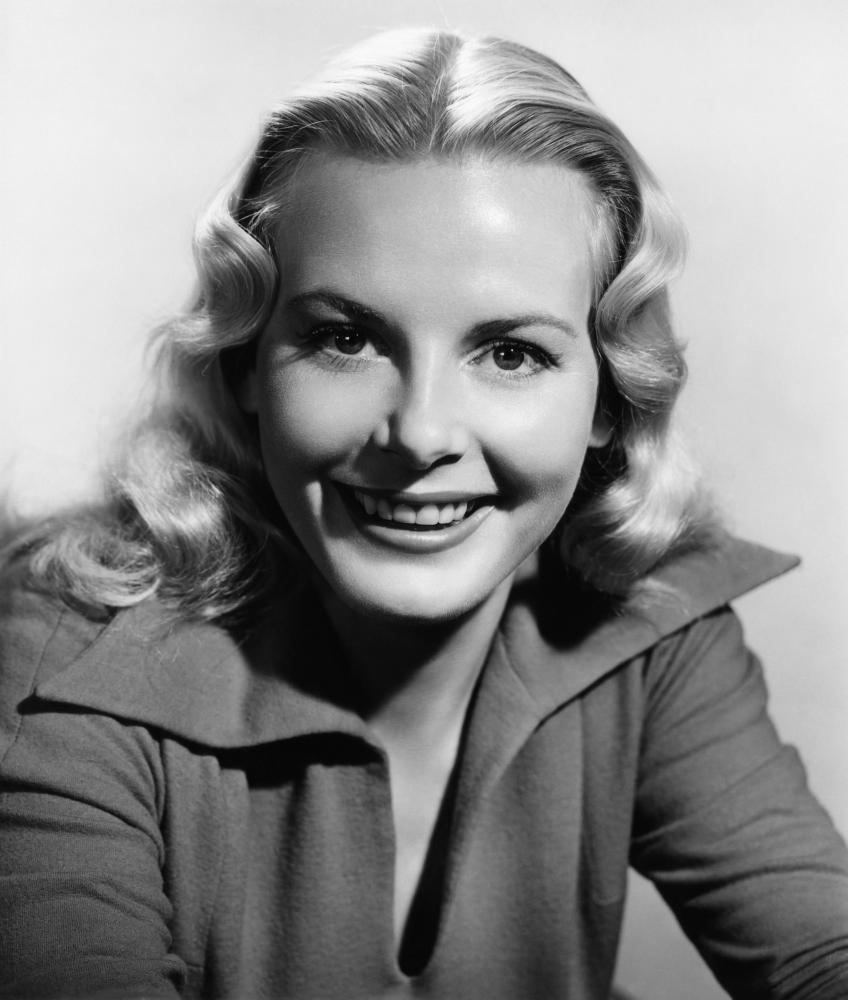 Jean Wallace
In 1947 Stompanato met the lovely Helen Gilbert, an accomplished cellist who had become an actress after debuting as Rose Meredith in the 1939 Mickey Rooney vehicle Andy Hardy Gets Spring Fever. She also played Helen Messenger in The Secret of Dr Kildare that same year. She and Stompanato became man and wife in February 1949, but their marriage was done and dusted by July. Quite possibly his brief affair with notorious man-eater Jean Wallace in 1948 while she was married to Franchot Tone proved to be the catalyst of the break-up, for it was all over the papers during the Wallace-Tone divorce case.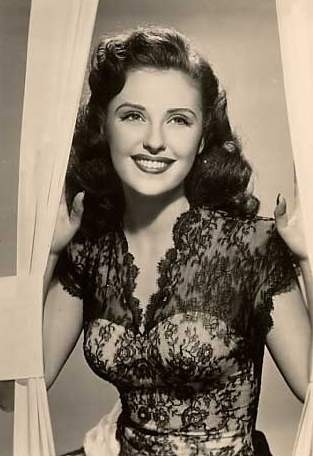 Beverly Tyler
In 1950 Stompanato hooked up with another beauty, B-Grade star Beverly Tyler. At least she was a single woman for a change. Her boyfriends included Audie Murphy, Rory Calhoun, Peter Lawford and Mickey Rooney, so Stompanato was very much a change of pace, but only briefly. Her studio had her publicly linked with young Tom Drake as well, but that was just to disguise his homosexuality. In 1952, Stompanato is alleged to have tied the knot a third time, on this occasion the lucky player being actress Helene Stanley.
Helene Stanley, the model for Disney's Cinderella
As Polly Crockett opposite Fess Parker
With Stompanato at Ciro's nightclub
Helene's biggest claim to fame came along when she performed a sexy dance in a diner at the end of The Asphalt Jungle (1950), her dancing leading to the arrest of Sam Jaffe's character. She was also the live model on which Disney's Cinderella was based. For some reason her career failed to kick off from that opportunity, although she did portray Davy Crockett's wife Polly in a couple of Disney films made at the height of 'Crockett mania'. Maybe her marriage to Stompanato (1952-5) had something to do with the tapering off of her career.
The one and only Ava
Frank Sinatra once visited Mickey Cohen at his home and begged the mobster to tell Stompanato to cease dating his ex-wife Ava Gardner. Cohen refused to interfere with his men and their 'broads', he told Frank. It is alleged that Stompanato dated both Janet Leigh and Zsa Zsa Gabor for a while also. He certainly got around.
Ava and Lana partying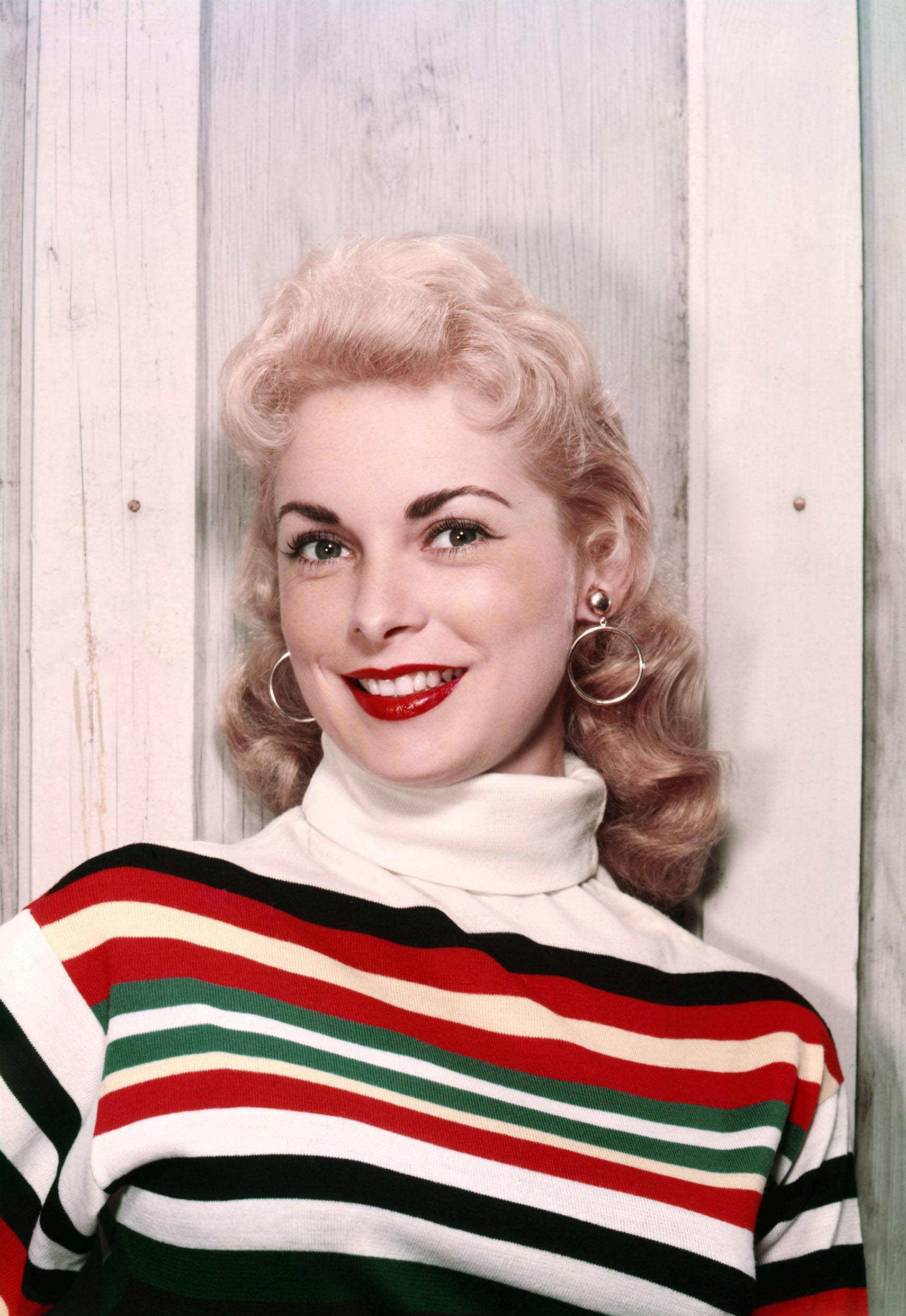 Janet Leigh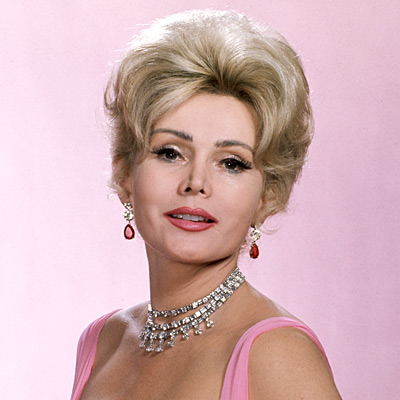 Zsa Zsa
For all his well-publicized womanizing Stompanato was not above servicing the occasional wealthy male when the price was right. He was a pimp, a blackmailer and an extortionist who ran an extortion ring out of Chicago, procuring girls for the Fischetti – Capone mob known as the Chicago Outfit. He kept compromising photographs and sound recordings of Hollywood celebrities he had seduced (both male and female) that he would sell or use for blackmail. On top of all this he ran a pet store, a jewelry store and a used car lot for the purpose of laundering his mob money.
The exquisite Lana Turner at her peak
In his short life Stompanato was arrested seven times by the LAPD, on charges ranging from vagrancy to armed robbery, but was never convicted of a crime. He made money on the side steering clients to Cohen's abortion clinics and he regularly borrowed money from wealthy socialites, even Royalty, and never paid it back, fully aware his pigeons were too scared to report him to police. He was a powerfully built man, soft-spoken, with a limited vocabulary and quite poor English.
Johnny and Lana in love?
Lana and a pre- Bond Sean Connery
He took up with Lana Turner in 1957 after she had divorced her fifth husband, actor Lex Barker. When she flew to England to make Another Time, Another Place (1958), Johnny followed under an assumed name. He hung around the set and generally made a nuisance of himself. An altercation between him and her co-star Sean Connery (with whom she had become briefly involved) resulted in Johnny poking a gun in the actor's face. Connery, depending on which account you believe, either knocked out Stompanato with one punch or disarmed him by twisting his arm behind his back and frog-marching him off the set. Later, Johnny attempted to choke Lana during one of their many arguments, so she went to the police and reported him for carrying an unlicensed firearm; an offence that was punishable by deportation. Johnny's visa was cancelled and he was sent on a ship back to America.
Johnny lying dead at Lana's home
Upon her return to America Lana decided to take a secret vacation in Mexico, but Stompanato's connections found out about it and he was waiting for her in Acapulco – with a gun. He held it to her head and threatened her life. In March 1958 she attended the Oscars with daughter Cheryl. Stompanato, furious that she had refused to take him, beat her up when she returned home. On April 4 he died on the carpet of Lana's new home from a stab wound to his heart. A jury believed teenaged Cheryl when she said she had stabbed him accidentally after rushing to the defense of her mother who was being beaten by him. Lawyer to the stars Jerry Giesler cleverly manipulated the jury and Lana walked away Scot-free, her career still intact. There was prolonged booing and catcalls from Johnny's friends when the verdict of 'justifiable homicide' was rendered on Cheryl.
Cheryl, Jerry Giesler and Lana
Opinions on the verdict remain divided. Lana's last husband wrote that she had confessed to him of killing Stompanato herself because he was sexually abusing Cheryl. Well, as they say, – if you lie down with dogs you are likely to wake up with fleas. At least one of the dead man's mobster pals bizarrely blamed Connery for his death, causing Sean to keep a low profile for some time afterwards. The Stompanato family sued Lana for $7 million dollars, but settled out of court for an undisclosed sum.
After Lana told the press of her lover's violence toward her, Cohen gave several Turner-Stompanato love letters to the media in an attempt to demonstrate that her accusations, and particularly those of young Cheryl, were unfounded. That Lana and Johnny were deeply in love. Not many bought it. The briefly famous hoodlum was laid to rest in his hometown of Woodstock, Illinois.