1977-8
#1        LAVERNE AND SHIRLEY
#2        HAPPY DAYS
#3        THREE'S COMPANY
#5        ALL IN THE FAMILY
#8        ALICE
#10      ONE DAY AT A TIME
#12      EIGHT IS ENOUGH
#13      SOAP
(1977-81). This was possibly the first American series to feature an openly gay character (in this instance played by Billy Crystal) as a regular cast member. Soap was actually the working title for the show, used while the producers came up with a real title. Only they never did. The series parodied all the soap operas that permeated television by exaggerating melodramatic plots and characterizations.
#14      THE LOVE BOAT
(1977-86). I suppose somebody must have liked this schmaltzy offering because it ran for ten years and 250 episodes! Perhaps, the fact that stars Gavin MacLeod (as the captain) and Bernie Kopell appeared in every single one of them explains why I could not abide the thing. Cute Lauren Tewes was nice to look at as Cruise Director Julie McCoy, but her cocaine addiction got her fired from the show at the end of season seven. And serves her right, too. The critics were quick to say that The Love Boat was simply 'Love American Style on a boat'! True enough. Speaking of boats, two cruise liners were used in the series – The Island Princess and The Pacific Princess.
#17      FANTASY ISLAND
(1977-84). Fantasy Island proved extremely popular during its seven seasons, not least because of the viewer response to Herve Villechaize, the pint-sized actor who portrayed Tattoo ('da plane, da plane!). The series made the tiny Frenchman (he was 3'11" – 1.19m tall) famous and rich, but it could not make him happy. When he demanded to be paid the same amount per episode as Ricardo Montalban, the star of the series, he was given the 'heave-ho'. The show folded a year later mostly because of his absence. Sadly, he took his own life in 1993, but not over any money or career issues. His tiny body had to endure having normal sized organs within it, and as he got older they crowded together inside his frame and caused him terrible pain. Shortly before he shot himself he had no choice but to sleep in a kneeling position every night. Lying down made it impossible for him to breathe. In the end he chose to put himself out of his misery. Who could blame him? He was 50.
#18      BARNEY MILLER
#21      THE WALTONS
#25      RHODA
#28      WELCOME BACK, KOTTER
#29      ON OUR OWN
(1977-8). Julia and Maria are a couple of secretaries in a high-powered New York advertising firm, a kind of jazzed up version of Laverne and Shirley. In reality, the program had nothing going for it that placed it above or outside any other sitcom. Consequently, it only survived for 22 episodes before quietly fading away. The lovely Dixie Carter (wife of esteemed actor Hal Holbrook in real life) was part of the regular cast, as was Bess Armstrong, but even their presence failed to stave off the inevitable.
1978-9
#1        LAVERNE AND SHIRLEY
#2        THREE'S COMPANY
#3        MORK AND MINDY
(1978-82). Every once in a while a series unearths a star of unique quality. Mork & Mindy did this with Robin Williams. Producer Garry Marshall selected him to play Mork after Robin opted to sit upside down in the chair for his casting interview. 'He was the only alien to audition', Marshall explained later. Many of the gags in the show were improvised by Williams and (later) by Jonathan Winters as well. Robin was so adept at improvisation that eventually the writers would merely insert the words, 'Robin goes off here', into the script and he would say whatever he felt like saying. Pam Dawber (Mindy) could often be seen laughing out of character when he did so. Williams' cocaine addiction began when he snorted the white powder between takes on the set of Mork & Mindy because, so he said, he had difficulty talking with crew and onlookers. In later life he suffered from a rare brain disease called Lewy Body Dementia, one of its 50 or so symptoms being severe depression. It is believed this is what led to him hanging himself in 2014.
#4        HAPPY DAYS
#5        ANGIE
(1979-80). Angie was a short-lived sitcom that seemed to be forever chasing its tail. First, it had its star Donna Pescow playing Angie Falco, a waitress in a Philadelphia coffee shop, marrying a wealthy paediatrician named Brad (Robert Hays) and enjoying a plush lifestyle in his mansion (butler and all). Evidently, the writers were not content with that setting, so they had Brad buy a coffee shop and install Angie as manager. Then they moved out of the mansion to somewhere nice enough, but smaller. Then Angie sells the coffee shop and buys a beauty salon and installs her mother in it! Viewers who happened to miss an episode or two were bamboozled when they returned to find entirely different settings confronting them. All this hopping about killed the show's ratings and it was gone after just 36 episodes.
#8        THE ROPERS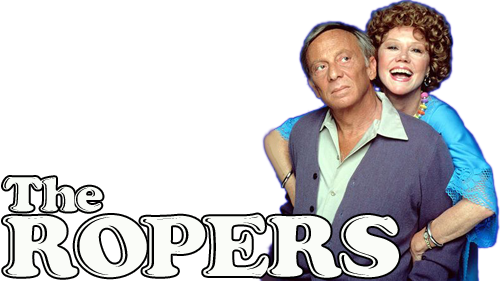 (1979-80). Stan and Helen Roper (Norman Fell and Audra Lindley) were the landlords in Three's Company. They proved to be so popular that they landed their own spin-off series. The British hit series Man About the House (1973) had already successfully done the same thing when it spun off George and Mildred in 1976. Fell was not keen on leaving the relative security of Three's Company, but the producers promised him that he and Audra would be reinstated in that series should The Ropers not survive its first season. So he signed. The Ropers, unfortunately for its two stars, lasted one and a half seasons before being ditched. The producers, therefore, found themselves under no obligation to put Norman and Audra back into Three's Company.
#9        ALL IN THE FAMILY
#10      TAXI
Kaufman is standing at right, Hirsch at left
(1978-83). The antics take place in a New York City garage where Taxi cab drivers interact. It was this series that put diminutive Danny DeVito on the map, even though it was shot nearly three years after the release of One Flew Over the Cuckoo's Nest in which he featured. Eccentric Andy Kaufman plays Latka Gravas. According to another of the stars, Judd Hirsch, nobody in Taxi liked Kaufman, not that it bothered the man who delighted in being outrageous. He would die young from lung cancer at 36.
#11      EIGHT IS ENOUGH
#13      ALICE
#16      BARNEY MILLER
#17      THE LOVE BOAT
#18      ONE DAY AT A TIME
#19      SOAP
#20      THE DUKES OF HAZARD
(1979-85). On one side are cousins Bo, Luke, and Daisy Duke, accompanied by Uncle Jesse. On the other are Hazzard County authorities led by Boss Hogg and Sheriff Coltrane. The Hazzards zoom about in their Dodge Charger called 'General Lee', creating mayhem and (of course) making the police look utterly stupid. The show wrecked a multitude of motor vehicles over its 7-year duration, mostly cop cars, but also a number of Chargers which were far more difficult to replace as they were no longer being made. Purchasing privately owned Dodge Chargers became something of a priority. Somewhere between 256 and 321 of them were created, purchased and mostly destroyed.
Sorrell Booke as Boss Hogg
The actor who played the hated, naïve, stupid and grossly overweight Boss Hogg was a man named Sorrell Booke, and he was nothing whatsoever like the character he portrayed. He was an Ivy League graduate, spoke several languages fluently, was greatly loved by the cast and crew and had to wear a huge 'fat suit' in order to appear grotesquely overweight.
Catherine Bach as Daisy
The 'Daisy Duke' short shorts became legendary, especially after Catherine Bach was instructed to be sure to wear pantyhose beneath them in case part of her anatomy was revealed accidentally. All the pantyhose did, of course, was accentuate her long and shapely legs. Just as many guys tuned in to watch Daisy Duke as gals did to watch Bo and Luke. Others just loved to drool over 'General Lee', believe it or not.
John Schneider as Bo Duke
John Schneider lied about his age in order to secure the role of Bo Duke. He said he was 24 when, in fact, he was only 18. He also rocked up to his interview in a t-shirt and blue jeans, toting a six-pack of beer, and talking in a rich Southern accent. He was a native New Yorker.
#22      FANTASY ISLAND
#27      DIFF'RENT STROKES
(1978-85). A wealthy Manhattan family, the Drummonds, adopt two African-American children named Arnold and Willis Jackson, the offspring of their deceased housekeeper. Lovely (but tragic) Dana Plato landed the part of Kimberly Drummond when she was 14 and it made her a star, albeit briefly. She was fired from the show after falling pregnant in 1983 and her career stalled. In 1991 she was arrested for armed robbery of a video store. A year later she was again arrested, this time for forging a prescription for Valium. Her history of suicide attempts culminated in her fatal overdose in 1994 at the age of 34. Eleven years later her only son Tyler killed himself with a firearm.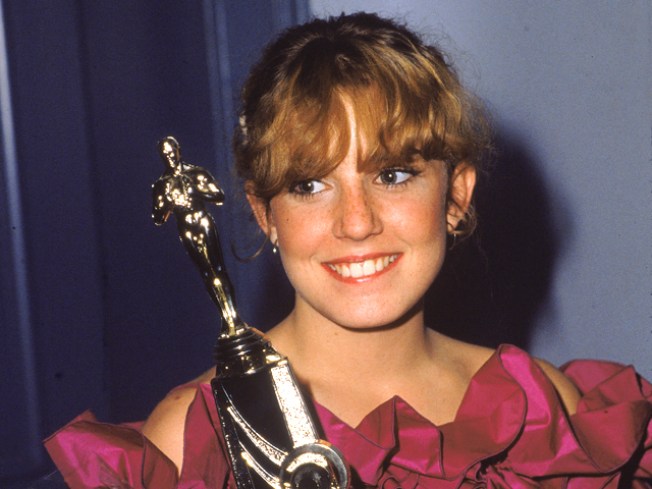 Dana Plato
This show took an enormous risk depicting life in a household of racially mixed individuals, but it turned out to be a raging success for eight years. After it ended Todd Bridges (he played Willis) got into drugs and trouble with the authorities, his career drying up for over a decade before he began to turn it around. The real star of Diff'rent Strokes was undoubtedly 10 year-old Gary Coleman who played Arnold. His problems were of a different kind, however. His foster parents grabbed and spent nearly all of the $18 million he earned in the series. When he was 18 he sued them and won a settlement for a fraction of the money, after which he never spoke to either of them ever again. After the series ended he had behavioural issues as well as health problems. He died following a fall at the age of just 42.
Gary Coleman
#29      WHAT'S HAPPENING!!