Between 1950 and 1980 nearly a hundred different shows in this genre made the Top 30 in at least one season, so it has been necessary to divide them into several separate postings. Here is section one.
1950-1
#10      MAMA
(1949-57). This much-loved series was set around an immigrant family living in San Francisco circa 1910. Peggy Wood plays the Scandinavian matriarch. She would be best remembered for her portrayal of Mother Abbess in The Sound of Music (1965). Most episodes of Mama were shot 'live' and not recorded on videotape so they are lost forever.
1951-2
#3        I LOVE LUCY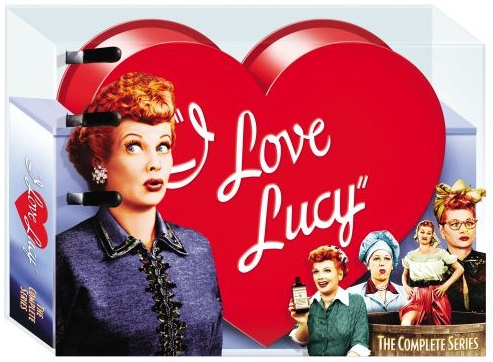 (1951-7). There was no chance that Lucille Ball was going to make the mistake of not recording her series (any of them). She realized very quickly that syndication and residuals could be worth a fortune. All three of her series are still being re-run throughout the world. This one featured Lucy and husband Desi Arnaz, supported by William Frawley and Vivian Vance as Fred and Ethel Mertz. Frawley and Vance, incidentally, detested each other.
#11      MAMA
#13      AMOS 'N' ANDY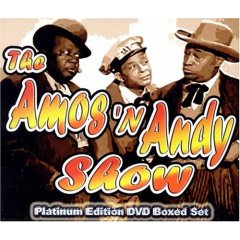 (1951-5). Alvin Childress and Spencer Williams were Amos and Andy, but the show usually revolved around The Kingfish's (played by Tim Moore) 'get rich quick' schemes. Despite good ratings, CBS pulled the show following complaints by the NAACP about how African-Americans were depicted in the series. Syndicate reruns suffered the same fate in 1966. No episode has been aired on American television since then.
1952-3
#1        I LOVE LUCY
#13      LIFE WITH LUIGI
(1952-3). This was a popular radio show that enjoyed a brief run on TV. It starred J. Carrol Naish, Mary Shipp and Jody Gilbert. Of interest is the character called Pasquale. If you ever watch an episode you will recognize the voice of the actor playing him, Alan Reed. He provided the voice of Fred Flintstone in the animated series. The movie The Far Horizons (1955) featured him as the bad guy Charboneau, French accent and all.
#16      THE LIFE OF RILEY
(1953-8). The series starred William Bendix as family man Chester Riley who works in a Californian airplane factory. His stock phrase uttered almost every episode was, 'What a revoltin' development this is!' Bendix was 'old school' comedian (like Red Skelton). Today, their 'double-take', over the top style is dated.
#18      MAMA
#22      OUR MISS BROOKS
Richard Crenna and Eve Arden
(1952-6). Miss Brooks, played by Eve Arden, teaches English at Madison High. The principal is a stuffed shirt named Osgood Conklin played by Gale Gordon. Richard Crenna was 26 when the series started, yet was able to convincingly play high school adolescent Walter Denton, cracked voice and all, for the next five years.
#25      AMOS 'N' ANDY
1953-4
#1        I LOVE LUCY
#13      THE LIFE OF RILEY
#14      OUR MISS BROOKS
#24      SUSIE (aka 'PRIVATE SECRETARY')
(1953-7). If the history of this series is a little confusing, well, no wonder. It began as Private Secretary 1n 1953, then in the 60s it was rerun as Suzie, but in rotation with The Ann Sothern Show (she was the star of all three series), then once that concluded Suzie would start again from episode one!
#25      I MARRIED JOAN
Beverly Wills
(1952-5). Joan Davis played the scatter-brained wife of a judge played by Jim Backus. He would later achieve small-screen immortality as a) the voice of Mr. Magoo and b) as Thurston Howell III in Gilligan's Island. Joan's real-life daughter, Beverly Wills, played her sister in the show. In 1961 Davis died suddenly from a heart attack. Two years later a fire killed her mother, Beverly, and her two grandsons. It is believed Beverly fell asleep while smoking in her bedroom. She was once James Dean's regular companion when he was a student at UCLA.
#26      MAMA
1954-5
#1        I LOVE LUCY
#10      DECEMBER BRIDE
(1954-9). Spring Byington became the essence of the kind, wise and benevolent mother-in-law, giving that much maligned species a desperately needed dose of positivity. She was married back in 1909 and had two children born during WW1, but once divorced she never remarried, living most of her later life with her lesbian companion Marjorie Main (Ma Kettle in several movies).
#19      SUZIE
#21      THE LIFE OF RILEY
#29      MY LITTLE MARGIE
(1952-5). Originally aired as a summer 'fill-in' for I Love Lucy, this series starring Gale Storm proved popular enough to last for four seasons. Gale would go on to a recording career that featured some Top 10 hits in the fifties, among them 'Ivory Tower' and 'Dark Moon'. She candidly wrote about her battle with alcoholism in the seventies in her autobiography 'I Ain't Down Yet' (1981).
1955-6
#1        I LOVE LUCY
#6        DECEMBER BRIDE
#12      SUZIE
#19      THE HONEYMOONERS
(1955-6). One of the great tragedies of television history is that The Honeymooners only ran for a single season. Its star Jackie Gleason refused to continue, arguing that the writers were running out of ideas. Some critics suggested he stopped because Art Carney (Norton) was proving to be the star of the show and Jackie's huge ego could not handle it.
#21      THE LIFE OF RILEY
#30      THE PHIL SILVERS SHOW (aka SGT. BILKO)
(1955-9). There was considerable animosity on the set between Silvers and Maurice Gosfield who played Doberman. Surprisingly, Gosfield (who was a real life 5'2", 200 pound slob, just like his character Doberman) was the most popular actor in the series, his fan mail easily outnumbering everyone else's, including that of the star Silvers. Phil resented this, but he also resented Gosfield's big-headed reaction to his popularity. Incidentally, the title of the series in season one only was You'll Never Get Rich. Gosfield would die from a heart attack in 1964 at the age of 51.
1956-7
#1        I LOVE LUCY
#5        DECEMBER BRIDE
#23      THE PHIL SILVERS SHOW
#24      LASSIE
(1954-74). Whenever there is discussion about the greatest, longest-running TV series, few bring up the name Lassie, yet it soldiered on for twenty years and 321 episodes, much of that time firmly lodged in the Top 30 shows on American television. There were several Collies that played Lassie, all of them males. Males were bigger than the females (looked more impressive on camera) and they did not shed their coats as regularly as the girls did. For several seasons June Lockhart (Maureen Robinson in Lost in Space) portrayed Ruth Martin in Lassie.
#25      SUZIE
1957-8
#9        DECEMBER BRIDE
#22      LASSIE
#25      FATHER KNOWS BEST
(1954-60). The Andersons – Jim, Margaret and their children Betty, Bud and Kathy (Kitten) – were the most popular TV family in America, but that was not what CBS thought after season one when they abruptly cancelled the series. A public outcry saw it reinstated in a better time slot and it gradually moved up the charts. Robert Young battled alcoholism for much of his life, although this was a closely kept secret. When the show finally folded it was because a) Elinor Donahue (Betty) had become pregnant, and b) because Billy Gray (Bud) was having marijuana issues. Lauren Chapin (Kathy) descended into drug addiction and prostitution before courageously turning her life around years later.
1958-9
#8        THE REAL MCCOYS
(1957-63). Walter Brennan starred as Grandpa Amos McCoy in this popular series that focused on 'family values' in its somewhat 'preachy' format. Richard Crenna and Kathleen Nolan as Luke and Kate gave it some class, but not enough for my liking.
#14      FATHER KNOWS BEST
#22      THE ANN SOTHERN SHOW
(1958-61). For three seasons Private Secretary/Suzie morphed into The Ann Sothern Show, then back again.
1959-60
#6        FATHER KNOWS BEST
#11      THE REAL MCCOYS
#16      DENNIS THE MENACE
Jay North & Joseph Kearns
(1959-63). Character actor Joseph Kearns portrayed Mr. Wilson in seasons one and two, but died suddenly from a cerebral haemorrhage part way through season three. He was replaced by Gale Gordon. Jay North was Dennis.
#21      MR. LUCKY
(1959-60). This intriguing series only lasted one season, which is a pity. It starred a Kirk Douglas lookalike (dimpled chin and all) named John Vivyan as an honest gambler who operates a legitimate floating casino outside the three-mile limit. Vivyan was a veteran of Guadalcanal who survived a leg wound during the battle. Unfortunately, Mr. Lucky could not survive past 34 episodes.
#24      THE ANN SOTHERN SHOW
#30      LASSIE
Note: Part Two on May 26