There has never been a shortage of classical beauties, sex symbols, femme fatales, man-eaters and out and out dramatic or musical stars in Hollywood. Many of these ladies led headline-riddled lives, married multiple spouses, and/or embarked upon numerous affairs, not always exclusively with members of the opposite sex. Some had booze and/or drug issues as well. But there also existed a group of actresses known as 'the girls next door', and they have more or less been overlooked in most accounts of Hollywood history, probably because most of them kept out of the headlines, completed their movies with grace and professionalism, then went home to their quiet, respectable lives. Here are three of them:
Joan Leslie
(1925 – 2015)

My personal favorite of all the 'girl next door' actresses has to be Joan Leslie. I recently watched her in the schmaltzy Rhapsody in Blue (1945) and was, as usual, dazzled by her utterly beautiful face. The fact that Robert Alda (Alan's dad) as George Gershwin scarcely noticed her got me to thinking, 'was Gershwin blind or just plain stupid?' Or maybe it was simply the dumb script. Joan's gorgeous face (especially her smile) totally projected her character as sweet, guileless and true blue. The kind of girl any guy with even half a brain would move heaven and Earth to get to the altar.
She appeared (uncredited) in her first picture at the age of eleven in 1936, but it took until 1941 before her beauty came to the attention of casting directors who placed her in High Sierra. That same year she was chosen to play Gary Cooper's young bride in Sergeant York. The studio wanted an actress who projected virginity and wholesomeness in spades, a lady who possessed beauty but was completely unaware of it. Joan was perfect, even if she did look a little girlish. 'Gary Cooper gave me a doll on the set,' she recalled. 'That's how he saw me.'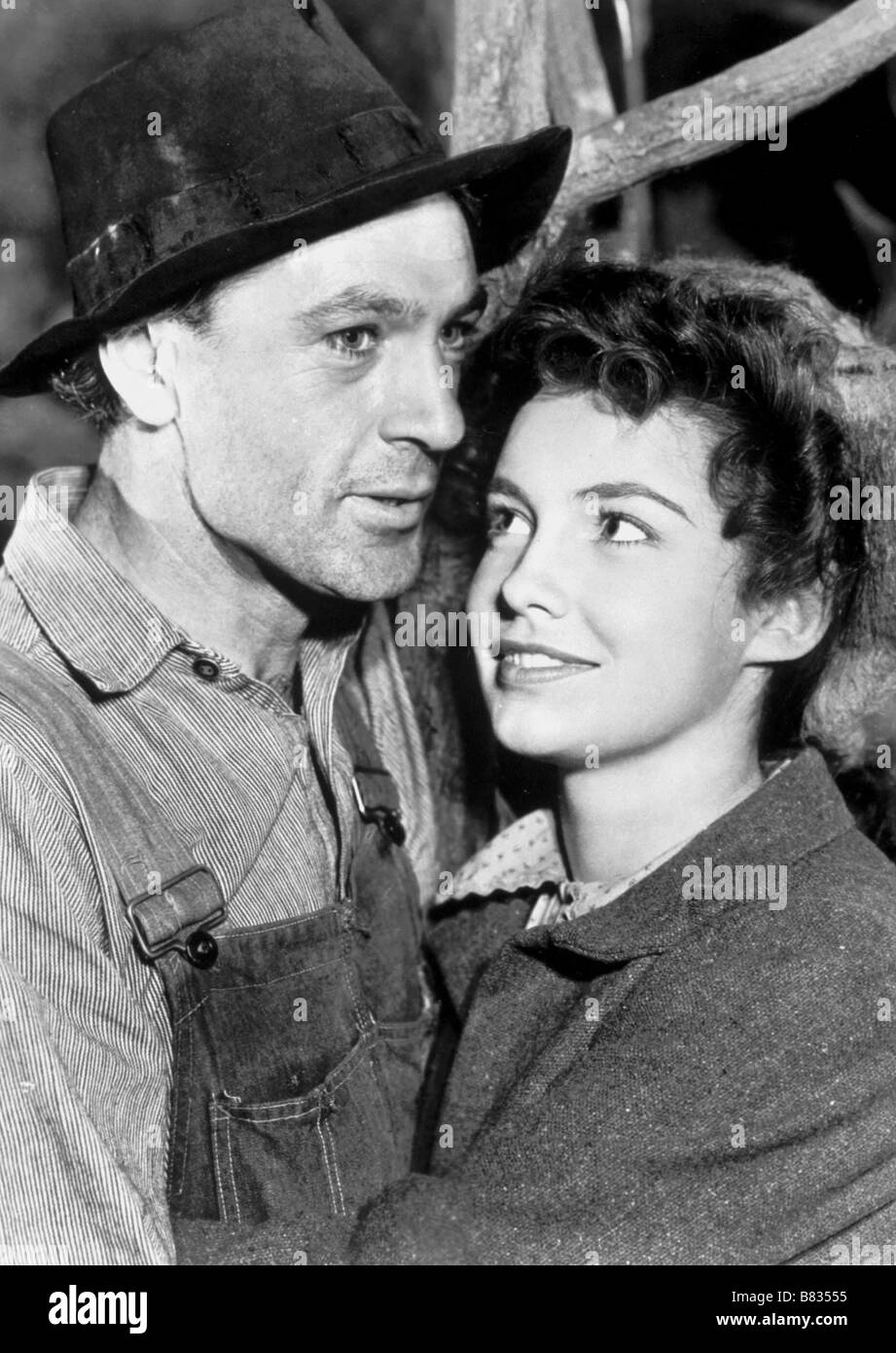 Coops and Joan in Sergeant York
Although she scored the lead opposite James Cagney in Yankee Doodle Dandy (1942) and starred in the cringe-worthy Hollywood Canteen (1944), Joan's lack of sexuality (for want of a better word) prevented her career from advancing further. Then, in 1950, she married a doctor, gave birth to twin daughters, and devoted most of her time after that to raising them. Her marriage (as one would expect) lasted fifty years until the death of her husband in 2000. The diminutive Joan (she was just 5'4" tall) passed away in 2015 at the age of 90. She was truly one of the great, dignified beauties of the American cinema.
Priscilla Lane
(1915 – 95)
At just 5'2", Priscilla was even tinier than Joan Leslie. With her sisters she toured as a singer with the popular Fred Waring and the Pennsylvanians Dance Band for about five years before being signed to a movie contract with Warners in 1937. She was considered for the role of Melanie Wilkes in Gone with the Wind in 1939, but missed out to Olivia de Havilland. Her unusual marriage to director Oren Haglund that January may have harmed her chances. After dating for a while the couple suddenly eloped to Yuma, Arizona. Priscilla walked out on Haglund the next morning and the union was annulled in May.
Arsenic and Old Lace (1944)
Her screen career lasted barely ten years, but in that time she chalked up a few fine credits. Mostly she played the hero's best friend or sister, but occasionally there were leading roles. She starred opposite Cagney in The Roaring Twenties (1939); Hitchcock chose her for Saboteur (1942) after he failed to secure Barbara Stanwyck for the role; and she played Cary Grant's fiancée in Arsenic and Old Lace, released in 1944. Four years later she chose to turn her back on Hollywood to follow her Air Force husband as his career took him from base to base around the world. She often sang at base shows. Her husband died in 1976 and Priscilla lived out the remaining 19 years of her life surrounded by her four children. She succumbed to lung cancer in 1995 at the age of 79.
Jeanne Crain
(1925 – 2003)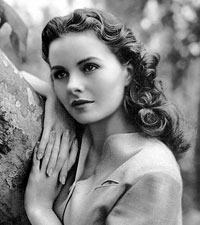 Like Joan Leslie, Jeanne was 5'4" tall and a devout Catholic. She was also extremely beautiful, yet never seemed to get the roles her beauty suggested she might. Whereas Joan's only marriage lasted fifty years, Jeanne remained with her only husband for 58, bearing him seven children along the way. Paul Brooks was a minor movie actor (also billed as Paul Brinkman on occasion), who made a dozen or so films before leaving the industry to become a highly successful businessman. Jeanne's mother was strongly opposed to the marriage and with some justification it seems. In 1956 Jeanne obtained an interlocutory divorce decree that claimed Brooks had been abusive. Both parties accused the other of being unfaithful, but on the eve of their 11th anniversary they reconciled and thereafter remained together until Brooks passed away in 2003. Jeanne would follow him just two months later.
   Jeanne & Paul 1955
During her career she made some popular movies, but struggled to break out of her 'girl next door' image and the roles that perception continually brought her. She could look positively stunning, yet the studio seemed to pigeon-hole her as a cute friend or sister. The studio wanted her for the role of Eve Harrington, however, in All About Eve (1950), but Joseph Mankiewicz had no time for her and vetoed the idea, arguing that she was 'a pretty and hard-working young woman, but not much of an actress.' Anne Baxter won the role instead. Interestingly, throughout 1960 Jeanne spent a considerable amount of time in the company of John Wayne, Walt Disney, James Stewart, Jerry Lewis, Ward Bond, Clifton Webb, Donna Reed, Robert Taylor, Barbara Stanwyck, Robert Mitchum, Walter Pidgeon and Troy Donahue, attempting to ensure that Richard Nixon would defeat John F Kennedy in the upcoming federal election. Evidently, JFK's Catholicism was not a factor as far as Jeanne was concerned. As we know, of course, their efforts were in vain and Kennedy scraped home by the narrowest of margins.
Jeanne Crain's best movies were probably A Letter to Three Wives (1949), Cheaper by the Dozen (1950), Man Without a Star (1955), The Joker is Wild (1957) and her best performance, Pinky (1949), which earned her a nomination for a Best Supporting Actress Oscar. Olivia de Havilland won for The Heiress, but I imagine Jeanne derived a certain level of satisfaction given Mankiewicz's public comments about her acting ability. She made her final screen appearance in 1972 in Skyjacked. A heart attack claimed her at the age of 78.