MORE GOOD MOVIES THAT JUST MISSED MY TOP 50
Science Fiction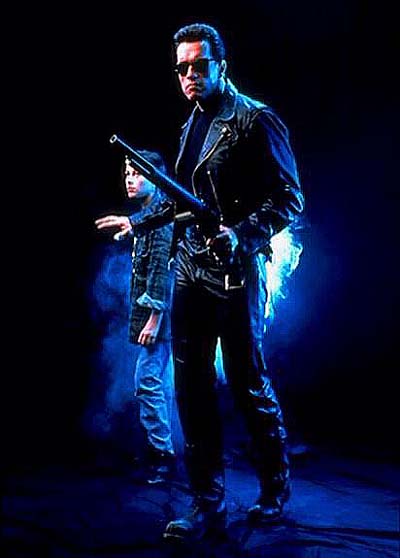 Terminator 2 – Judgment Day (1991)
Arnold Schwarzenegger, Linda Hamilton, Roger Patrick
Brilliant effects, James Cameron directing.
Planet of the Apes (1968)
Charlton Heston, Kim Hunter, Roddy McDowall
The classic Sci-Fi movie. Even Heston is good.
The Final Countdown (1980)
Kirk Douglas, Martin Sheen, Katharine Ross
The USS Nimitz encounters a time-warp and arrives off Hawaii
on the eve of the Japanese attack on Pearl Harbor, Dec 7, 1941.
War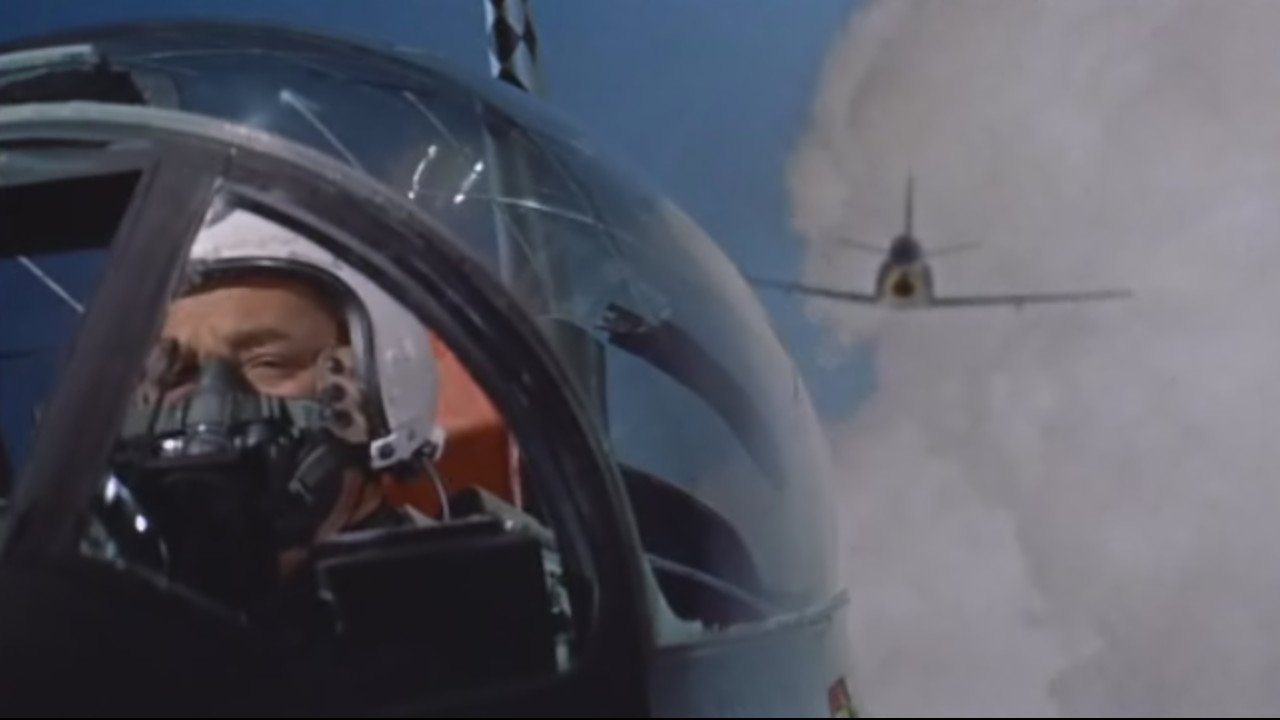 The Hunters (1958)
Robert Mitchum, Robert Wagner, Mai Britt, Richard Egan
Mitchum and Wagner are Korean War fighter pilots.
The Bridges at Toko-Ri (1954)
William Holden, Grace Kelly, Mickey Rooney, Fredric March
A gritty anti-war film set in Korea. Holden is terrific.
Saving Private Ryan (1998)
Tom Hanks, Tom Sizemore, Edward Burns, Barry Pepper, Matt Damon
If it wasn't so gory this remarkable film would have made my top 50, but
it is so grim. Hanks really deserved an Oscar – again. He is remarkable.
Western
Ulzana's Raid (1972)
Burt Lancaster, Bruce Davison, Jorge Luke, Richard Jaeckel
This, too, would have made my top 50, if not for the gore. In my opinion
Lancaster was at his best here. Best 'Apache' movie ever.
Tombstone (1993)
Kurt Russell, Val Kilmer, Powers Booth, Dana Delany, Stephen Lang
A glamorous western (the west was never this clean), but some powerhouse
performances from Lang, Booth, Russell and Kilmer. Great cast.
Butch Cassidy & the Sundance Kid (1969)
Paul Newman, Robert Redford, Katharine Ross
The ultimate 'good fun' western.
Romance
Four Weddings & a Funeral (1994)
Hugh Grant, Andie MacDowell, John Hannah, Kristin Scott Thomas
A huge commercial success full of likeable characters and a lot of laughs.
Doctor Zhivago (1965)
Omar Sharif, Julie Christie, Tom Courtenay, Rod Steiger, Alec Guinness
Beautifully filmed, a bit too long for my liking, and Sharif was miscast. But it is
an iconic love story. Julie is stunning – as usual.
Yanks (1979)
Richard Gere, Lisa Eichorn, Vanessa Redgrave, William Devane
WW2 London, two love stories in one. Both are very real and moving. Good film.
Comedy
Life of Brian (1979)
John Cleese, Michael Palin, Eric Idle, Graham Chapman
If you are religious you will probably hate it. It is uneven, but has
moments of hilarity. Cleese and Palin are outstanding.
Operation Petticoat (1959)
Cary Grant, Tony Curtis, Joan O'Brien, Dina Merrill
Grant and Curtis are excellent together in this thoroughly enjoyable
services comedy. Not much warfare, but plenty of hi-jinks and romance.
Dick (1999)
Kirsten Dunst, Michelle Williams, Dan Hedaya, Will Ferrell
I love this take-off of the Watergate scandal. The two girls are just so
likeable and funny. Was # 51 on my list.
Political
Primary Colors (1998)
John Travolta, Emma Thompson, Billy Bob Thornton, Kathy Bates
Travolta is wonderful as the Clintonesque politician. He must feel quite
aggrieved that his performance and the movie went unheralded. It's great.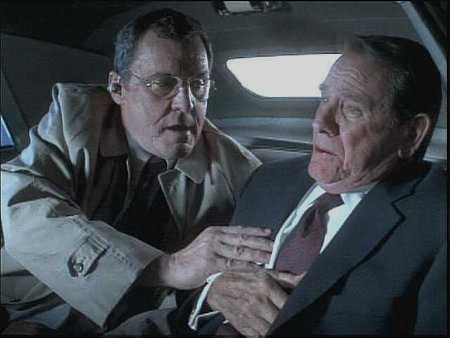 The Day Reagan Was Shot (2001)
Richard Crenna, Richard Dreyfuss, Colm Feore, Holland Taylor
Only a tele-movie, but it is 100% entertainment and (apparently) historically
accurate. Crenna makes a near perfect President Reagan.
The Best Man (1964)
Henry Fonda, Cliff Robertson, Edie Adams, Kevin McCarthy
Gore Vidal's brilliant script makes this a first class political drama.
Historical
Becket (1964)
Richard Burton, Peter O'Toole, John Gielgud, Donald Wolfit
O'Toole and Burton as Henry II and Thomas Becket  get to trade verbal blows
via a positively brilliant script.
The Lion in Winter (1968)
Katharine Hepburn, Peter O'Toole, Anthony Hopkins, John Castle, Timothy Dalton
Another marvelous script that an outstanding cast revels in getting their teeth into
at every opportunity. A 12th century 'Who's Afraid of Virginia Woolf?' domestic.
Spartacus (1960)
Kirk Douglas, Jean Simmons, Laurence Olivier, Tony Curtis, Peter Ustinov
A tad long, but nearly everyone is superb. The only blemish is the miscasting of
Tony Curtis in a pivotal role. Some great set pieces. Ustinov is fabulous.
Drama
The Firm (1993)
Tom Cruise, Gene Hackman, Jeanne Tripplehorn, Hal Holbrook, Ed Harris
The under-rated Cruise plays a young, hot-shot lawyer in a corrupt firm. An excellent
drama and not a courtroom in sight. Hackman is great as always.
In the Heat of the Night (1967)
Sidney Poitier, Rod Steiger, Warren Oates, Lee Grant
I bet this picture caused quite a stir in the Deep South when it was released back in the
sixties (if it was released down there that is). Still packs a punch today.
The Long Good Friday (1980)
Bob Hoskins, Helen Mirren, Paul Freeman, Pierce Brosnan, Derek Thompson
The iconic British gangster film. Hoskins's breakout role is also the debut of Pierce
Brosnan. But the picture is Hoskin's all the way.
Musicals
Li'l Abner (1959)
Peter Palmer, Leslie Parrish, Stubby Kaye, Billie Hayes
Not everyone's cup of tea, but the singing and dancing are of the highest quality. Just a
really happy, enjoyable movie. Billie Hayes and Stubby Kaye outstanding.
1776 (1972)
William Daniels, Howard da Silva, Ken Howard, Donald Madden, Blythe Danner
An unusual musical in that the script between the songs is integral to the plot. Usually,
the script in a musical merely fills in the blanks leading up to a tune. Some great songs
and a few very ordinary ones as well.
Kiss Me Kate (1953)
Howard Keel, Kathryn Grayson, Keenan Wynn, James Whitmore, Ann Miller, Bobby Van
Cole Porter's music, so there really is nothing more that needs to be said, except that the
perfect musical it could have been is spoiled by Miss Grayson's screeching. Pity.
Action
Cellular (2004)
Kim Basinger, Chris Evans, Jason Statham, William H. Macy
Fast-paced action flick that sees Evans racing about trying to save Kim before the
bad guys get what they want. Macy is a most convincing cop. Statham charismatic and cool.
Lock, Stock & Two Smoking Barrels (1998)
Jason Statham, Vinnie Jones, Jason Flemyng, Sting, Nick Moran
A fantastic caper film spoiled only by an inordinate amount of violence. Nevertheless,
it is a thrill (and laugh) a minute. Excellent entertainment and has a strong cult following.
Double Jeopardy (1999)
Ashley Judd, Tommy Lee Jones, Bruce Greenwood, Annabeth Gish
A highly entertaining drama even if it is based on a false premise. Ashley is very good as
the wrongly convicted killer, and Tommy Lee is his usual world-weary self. Great scenery,
especially in the New Orleans segment. Excellent entertainment.
Suspense
Enemy of the State (1998)
Will Smith, Gene Hackman, Jon Voight, Jack Black, Lisa Bonet
A brilliant hi-tech thriller that has Will trying to keep one step ahead of corrupt government
technology wizards chasing an incriminating film he possesses.
Sea of Love (1989)
Al Pacino, Ellen Barkin, John Goodman, Michael Rooker
A first-class 'whodunnit?' that has you guessing from start to finish. Miss Barkin has
a legendary 'hot sex' scene that put her on the map as a sex siren, but it is Pacino's
film all the way.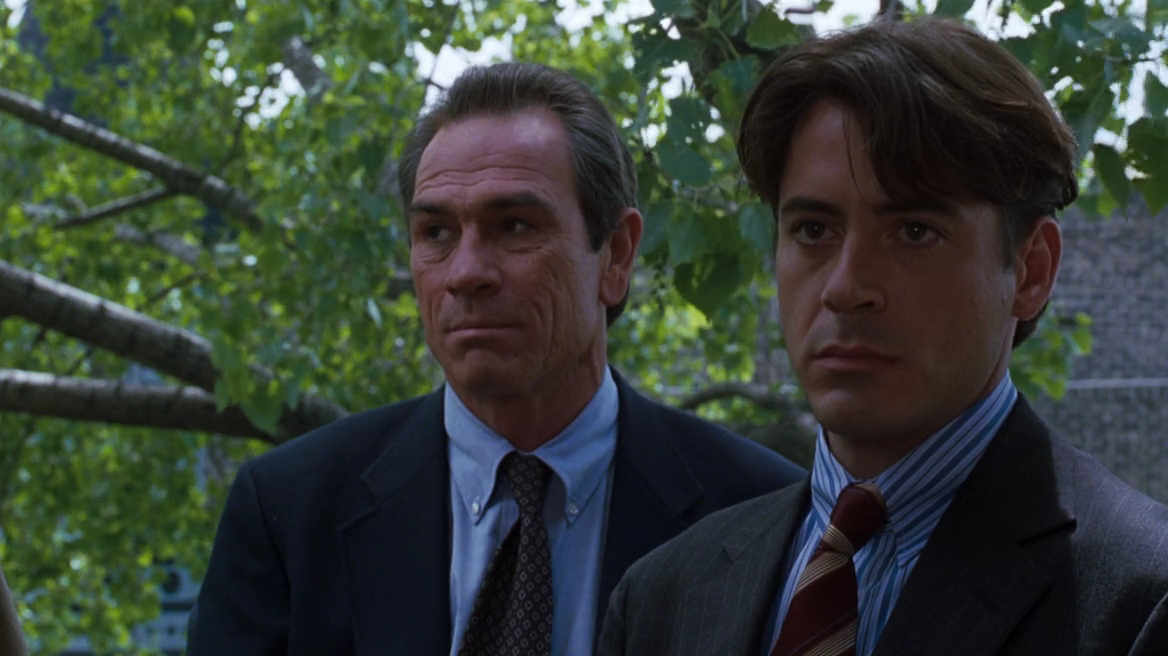 U S Marshals (1998)
Tommy Lee Jones, Robert Downey Jr, Wesley Snipes, Joe Pantoliano, Kate Nelligan
Suspenseful, fast-paced, action-thriller that also happens to have the most amazing airliner
crash ever created for a movie (although the one in 'Alive' was pretty scary). Downey was
actually allowed out of gaol to make this. He's good, too.
Fantasy
Enchanted (2007)
Amy Adams, Patrick Dempsey, Susan Sarandon, James Marsden, Timothy Spall
Part-animation, but mostly live-action, romance that is a showcase for the delightful
Amy Adams who plays a fairy-tale princess who comes alive in New York City. Fun.
Shrek (2001)
Voices of: Mike Myers, Eddie Murphy, Cameron Diaz, John Lithgow
It is very difficult not to like Shrek. In fact, Shrek 2 is equally as good, both of them stolen
by Eddie Murphy's donkey. These days Eddie is far funnier when we don't have to look at him.
Heart and Souls (1993)
Robert Downey Jr, Tom Sizemore, Alfre Woodard, Charles Grodin, Kyra Sedgwick
A superb fantasy about ghosts that is funny, moving, romantic and 'feel good'. Fabulous
fantasy that probably should have made my top 50.
I deliberately left out movies that were overly violent (although there are a few exceptions). The same with the over-use of foul language. Fargo is guilty on both counts, but it is such an exceptional film I was willing to overlook its failings – just. The same applied to L A Confidential.
I left out all biblical blockbusters. They are just so tedious. Hence the monumentally over-rated Ben-Hur got the flick. I personally cannot be bothered with lazer fights, kick-boxing bouts, disaster movies, car chases or silly 'fight to the death' scenes between super-heroes who are supposedly invincible in the first place. Gone With the Wind was never a consideration because of the wishy-washy Ashley and the sickeningly sugary Melanie.
I have always found Citizen Kane to be a bore, and One Flew Over the Cuckoo's Nest is basically dull. Spaghetti westerns are too slow, Peter Sellers films crawl along as well, Mel Brooks is just not funny (except for 'F Troop'), Will Ferrell, Adam Sandler and Ben Stiller are all talentless, and Tarantino is a bloodthirsty bugger, not unlike Sam Peckinpah. I like to be entertained, not sickened or scared half to death. I would love to hear your opinions, so please feel free to voice them.