Lucille Ball attended John Murray Anderson's Dramatic School in New York City at the same time Bette Davis was enrolled there. Bette was the star pupil. Lucy, on the other hand, who would one day become the most loved comedienne in America, courtesy of her record-smashing TV hit show I Love Lucy, was sent home because she was 'too shy'. The general belief at the school was that she would never become an actress. From 1951 until 1957, I Love Lucy was the predominant comedy on television. For that matter, it was the predominant show of any genre during that time. The viewing public loved the four principals, Lucille Ball, Desi Arnaz, William Frawley and Vivian Vance, unaware that there were domestic issues between husband and wife team Lucy and Desi, and utter loathing between Frawley and Vance.
Lucy, the most famous redhead on Earth
Desi Arnaz, who played Lucy's husband Ricky Ricardo, was a serial womanizer and his wife knew it. In fact, all of Hollywood knew it. Lucille Ball (Lucy Ricardo) was a control freak who ran the show with an iron fist. What she wanted, happened. William Frawley (who played Fred Mertz) was a womanizer, a gambler and an alcoholic, (a mean one at that). He was warned that any alcohol consumption by him would see his contract terminated on the spot, so he delivered a lot of his lines with his hands in his pockets to stop them trembling due to withdrawal symptoms. His wife Ethel was played by Vivian Vance and she couldn't stand the man. The only reason the cast remained unchanged for six seasons was because both Frawley and Vance were paid cash bonuses by CBS to sign additional contracts each season.
Lucy & Ricky Ricardo
Years later, Vivian admitted to scanning each week's script, praying there would not be a scene in which she and Frawley would have to appear together in bed. Even so, there were plans to produce a spin-off series featuring the Mertzes. It never happened simply because Vivian refused to work with Frawley ever again. He desperately wanted their own show because it meant big bucks to them both. Vivian's refusal made him hate her even more. I Love Lucy was anything but a happy set.
Ethel & Fred Mertz aka Vance & Frawley
Richard Keith as little Ricky Ricardo
Moving into the fledgling television field in 1951 was a risky enterprise. Lucy told friends that the ghost of her dead friend, screwball actress Carole Lombard, came to her in a dream and told her to get out of radio and into television. So she did. More than 50 years later TV Guide listed its top 50 shows of all time and I Love Lucy was chosen at number 2 behind Seinfeld. Throughout the entire series Lucy and Ricky slept in two single beds that were pushed together on the same box spring. However, once little Ricky was born CBS suggested the beds be pushed apart to lessen any thought that Mr. and Mrs. Ricardo had a sexual history. Even when Lucy was pregnant with little Ricky, CBS forbid her to utter the word 'pregnant'. She had to say 'expecting'. Even today, a lot of people still believe that the little Ricky they see on the screen is the real-life son of Desi and Lucy, when in fact he is an actor named Richard Keith.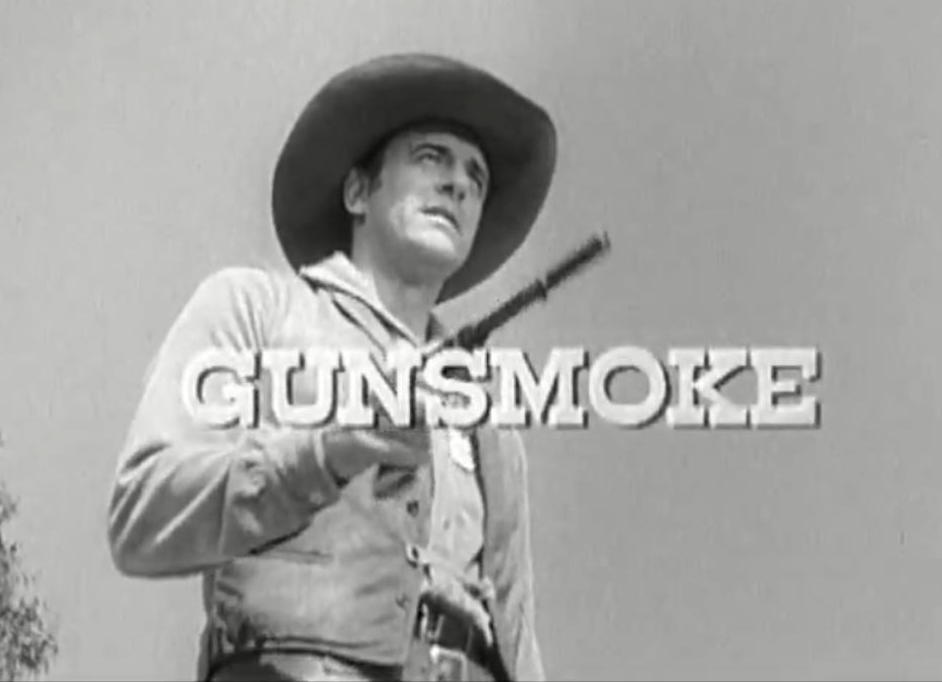 James Arness as Marshall Matt Dillon
Ken Curtis in his singing days
Ken Curtis was one of those actors whose face was instantly recognized, but whose name often escaped us. There is no doubt that most people recall him playing Festus Hagen in the long-running fifties and sixties TV western series Gunsmoke. Many fans may not be aware that Curtis began his show business career as a singer in the big-band era, and was a lead vocalist for the legendary Tommy Dorsey orchestra and the Sons of the Pioneers. In fact, in 1941, he briefly replaced Frank Sinatra in Dorsey's band. It was Curtis who introduced Tumbling Tumbleweeds to movie audiences. His marriage to director John Ford's daughter Barbara opened the door for him to appear in several John Wayne westerns as a comedic relief who occasionally sang a little. His best friend was Gunsmoke star James Arness. Arness was drafted into the 3rd Infantry Division in 1943, did his training at Fort Wheeler, Georgia, and was shipped out in time for the Anzio landings in Italy. Ten days after the invasion he caught two machine-gun bullets, one in the leg, the other in his foot. He was invalided out of the service, having lost part of one foot, an injury that would plague him throughout his acting career.
The originals (L to R) – Dennis Weaver, Amanda Blake, 
James Arness & Milburn Stone
Every episode of all the early series of Gunsmoke opened with Matt Dillon fighting a gunfight with an unknown opponent. With the anti-violence lobby gaining strength in the seventies, CBS decided to discard the gunfight and show Matt riding his horse instead. The program lasted from 1955 until 1975, a phenomenal run, especially for a western, given that the genre had really worn itself out by the late sixties. Not so in the fifties, of course. Prior to 1960 there were more than forty western series on prime-time American television. At 20 years and 635 episodes Gunsmoke held the all-time record for a TV drama series, yet it was a radio series long before it hit it big on TV. On the radio Kitty Russell was not just a saloon-keeper; she was a madam for the town's prostitutes! In fact, this was hinted at throughout the first two seasons on TV as well, but then the powers that be decided to drop the madam references in order to make the series more family-oriented. So, her profession was changed to that of a lady saloon owner.
Dennis Weaver as Chester Goode
Dennis Weaver played Chester Goode and was actually the first actor signed for the series, even before James Arness. In 1948 he was placed 6th in the US Olympic Decathlon Trials, the year that Bob Mathias won. Dennis won the final event, the 1,500 meter run, but Mathias went on to win the Olympic Gold in London. In 1955 Weaver was really struggling, earning just $60 a week delivering flowers as he tried to find acting jobs. Winning the role as Chester brought in $300 a week in the beginning. After nine years as Chester his pay packet had grown to $9,000 a week! His Native American background qualified him to proudly register as a Cherokee Indian. He was married to the same woman, Geraldine, for sixty years until his death in 2006. He passed away on the same day as funny man Don Knotts. Both were born in 1924.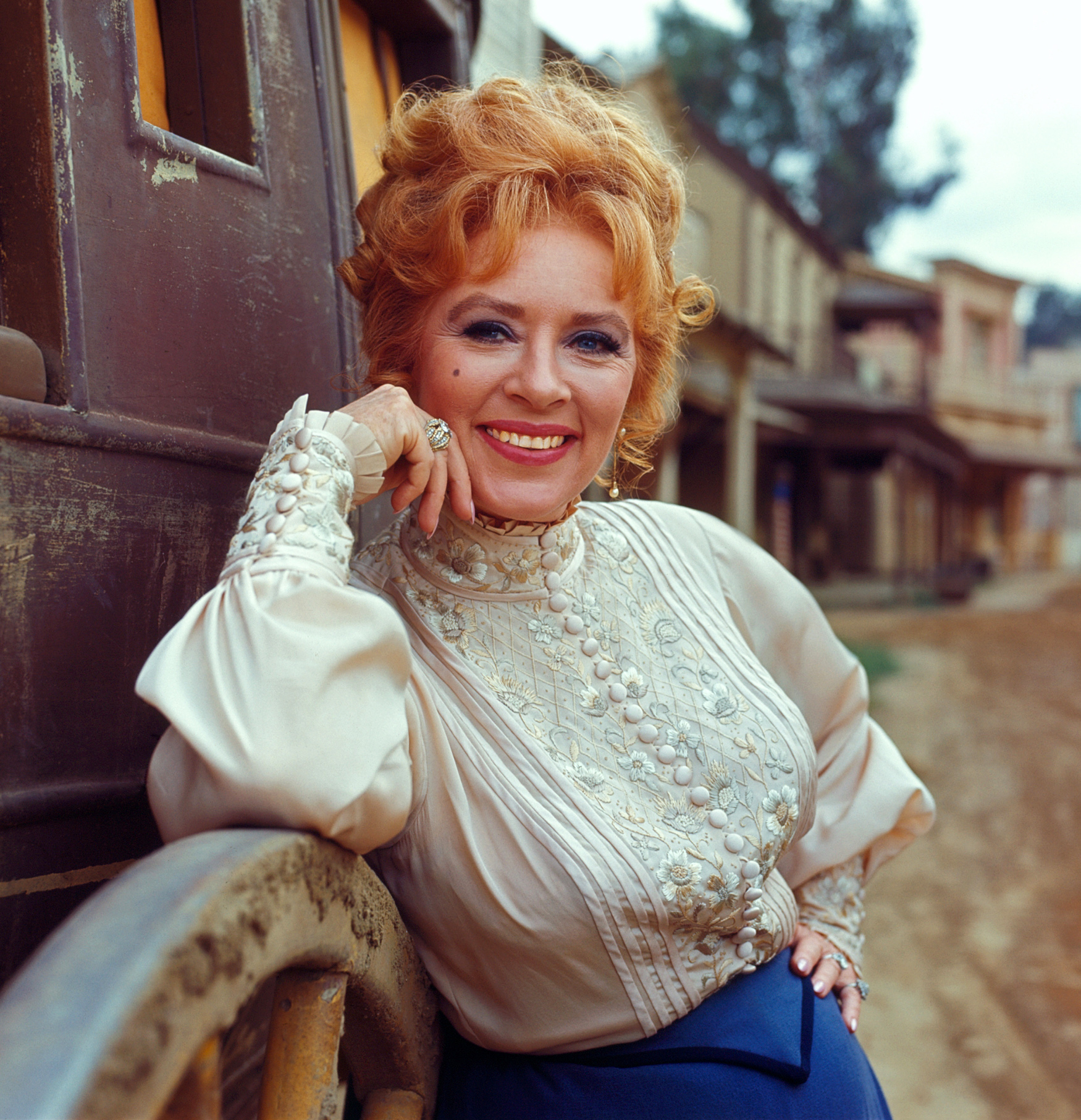 Amanda Blake as Kitty Russell
Poor Amanda Blake contracted oral cancer that required surgery in 1984, a legacy no doubt of her 2-3 pack a day smoking habit. She would die at 60 in 1989, but not from cancer. Her fourth husband was an openly bisexual man, and it is believed she contracted the AIDS virus from him sometime between 1984 and 1985. The official cause of Amanda's death was CMV hepatitis which is AIDS-related.
Milburn Stone as 'Doc' Adams
As a singer out front of Harry James & his Orchestra
Character actor Milburn Stone played Doc Adams, and did so through 629 episodes of Gunsmoke. He missed just six episodes in 20 years while he was recovering from a heart attack in 1971. During the sixteenth season he was given the opportunity to select a Christian name for 'Doc'. He chose Galen, the name of an ancient physician. It may surprise a few fans to learn that in his younger days he was a singer for the Harry James Orchestra.