At around the time that Errol Flynn was being tried for statutory rape in 1942, a young bisexual actor named Peter Lawford arrived in Hollywood to commence his career on the silver screen with MGM. He soon made friends with another bisexual, Keenan Wynn, the closeted homosexual star Van Johnson, and the emotionally unstable Robert Walker. Van and Peter were seldom apart, and most of their peers were convinced they were an 'item'. Lawford's penchant for young male lovers was a constant source of worry to his mother who decided to do something about it. So she told his boss LB Mayer! He actually believed that homosexuality could be 'reversed' with injections of extracts from monkey glands, and suggested this approach to Lady Lawford. Several of MGM's gay actors had them regularly, he informed her. Mayer was homophobic. His 2IC, Irving Thalberg, and other executives did their best to hide from him the sexuality of the studio's biggest stars, fearful he might fire the gays on the spot and cost the studio revenue. Mayer's biographers insist he knew more than Thalberg and co thought he did, but he was, above all, a businessman. Firing big earners was anathema to him. Making money took precedence over everything else.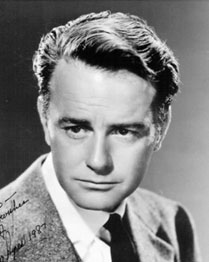 Lew Ayres – a real life hero
Hedda Hopper – unexpected support
Starring in the classic anti-war film All Quiet on the Western Front (1930) had a significant effect on Lew Ayres. When he was drafted in 1942 he told Selective Services that he was now a conscientious objector, refusing to carry a weapon. He immediately enlisted in the Medical Corps, however, and served with distinction under fire on three Pacific beach-heads during WW2. He even turned over all his wartime pay to the American Red Cross. Even so, few people in Hollywood supported his stance. 'Lew Ayres has some kind of phobia about killing people!' fumed an incredulous LB Mayer. To her credit, columnist Hedda Hopper wrote that Lew was 'one of the finest characters in Hollywood'. Jane Wyman and MGM head Nicholas Schenck also defended him publicly, but it was five years after war's end before he began to get regular acting jobs again, such was the public's attitude to pacifists, even heroic ones.
Nolte 'competing' with Jacqui's wet t-shirt
The Deep was Columbia's highest grossing picture for 1977. Producer Peter Guber paid $500,000 for the rights to the novel by Peter Benchley in 1975, whilst the author's first novel, Jaws, was smashing box-office records world-wide. He grabbed Jaws star Robert Shaw for his film, plus the hottest TV star of the time, Nick Nolte, who was hitting it big in Rich Man, Poor Man, and British beauty Jacqueline Bisset who probably never looked better on film than she does here. Co-star Nolte was disenchanted with the production from the outset, complaining he was competing with her wet t-shirts all the time, a competition he could not hope to win, he said. True. 'One of the greatest bodies I ever worked with, and she is so damned intelligent', was the way costume designer Edith Head described her. 'It's a strange combination, almost a double personality', she said. Through her film career and astute property dealings Jacqui has become one of the richest actresses in Hollywood. She has never married.
Mr & Mrs Robert Walker
together in Since You Went Away (1944)
Mr & Mrs David O Selznick
The Song of Bernadette (1943)
David O Selznick selected the lovely young wife of Robert Walker, Phylis Isley, to play the lead in his 1943 religious drama The Song of Bernadette. He changed her name to Jennifer Jones, they fell in love; she won an Oscar for her portrayal of Bernadette, then divorced Walker and married Selznick, all by 1945. In the interim she and Walker co-starred in Since You Went Away as young lovers during wartime. They were separated at the time, as the emotionally unstable Walker unsuccessfully tried to win her back. Later, he took to booze and drugs over losing her and was dead at 32.
Lana Turner & Turhan Bey
Lana with Ty Power
Ty Power & Cesar Romero
Marriage to Linda Christian
In the space of just five years during the 1940s, Lana Turner underwent a studio-arranged abortion, two miscarriages, one of which prevented a second abortion, and earned herself a dose of syphilis into the bargain. Having recently had sex with Howard Hughes on the floor of his Sikorsky helicopter while it was on automatic pilot at 12,000 feet, she felt obligated to suggest he get treatment also. She believed, however, that it was actor Turhan Bey who infected her, not Hughes. Studio doctors, on orders from publicity head Howard Strickling, secretly treated her. Then, in 1947, she again fell pregnant, this time to Tyrone Power. He was in the process of divorcing his wife Annabella, but was also sexually involved with Cesar Romero (unbeknown to Lana) at the time, so he refused to contemplate marriage to Lana. So she had another abortion. Meanwhile, 20th Century Fox's 'fixer', Harry Brand, got together with Strickling in order to diffuse a situation that threatened both Fox (Ty's studio) and MGM (Lana's). They packed Power off to Europe, far from Lana, and sent stunning Linda Christian along as part of the touring party.
Edmund Purdom & Linda Christian
Ty and Linda would later become husband and wife in 1949, but within two years they were on the rocks. In her 1962 memoirs Linda blamed her husband's extramarital affairs, but admitted to having an affair herself with actor Edmund Purdom (The Student Prince) in 1955, despite the fact that his wife, Anita, was a childhood friend of hers. After divorcing Power in 1956, Linda announced that she and Purdom would marry. And they did – in 1963! In the interim she left him and headed for Switzerland intent on 'landing a millionaire' who could keep her in the manner to which she had become accustomed. In 1957, before the start of the Mille Miglia, she was famously photographed kissing the very married Spanish racing driver Alfonso de Portago just before he crashed his Ferrari, killing himself and at least 10 spectators. An around the world trip with Brazilian mining millionaire 'Baby' Pignitari later that same year kept her lavishly entertained. Her 1963 marriage to Purdom lasted less than a year. She then took up with bullfighter Luis Dominguin. Linda died in 2011 at the age of 87.
the press dubbed it 'The Kiss of Death'
Lisa Bonet's explicit sex scenes in the Mickey Rourke film Angel Heart in 1987 caused Bill Cosby to call for her removal from his highly successful TV series. The scenes detracted from her character's image in his family show he argued, and with some justification. A spin-off series, A Different World, starring Bonet was created as a compromise after she threatened legal action over her dismissal. By 1989 her lack of professionalism saw her replaced on that show as well. Her character was then brought back to The Cosby Show, but continued erratic behaviour resulted in her being fired yet again. Between 1987 and 1993 she was married to singer Lenny Kravitz. Enemy of the State (1998) provided her with one of very few decent roles in recent times. In recent times, however, Cosby's hypocrisy has been demonstrated for all to see, with dozens of women claiming he drugged and raped them over the last fifty years. He has been saved in most of these cases by the statute of limitations, but not all of them. Not yet anyway.
Lisa Bonet
Pretty and wholesome Phyllis Kirk played the lead in the Vincent Price 1953 classic House of Wax, although her major acting claim to fame would have to be her portrayal of Nora Charles to Peter Lawford's Nick in the fifties TV series The Thin Man. Off-screen she gained notoriety that effectively curtailed her acting career, when she not only spoke out publicly against the death penalty for convicted serial rapist Caryl Chessman (nicknamed 'The Red-Light Bandit'), but visited him several times in prison prior to his execution in 1960. Studios did not take kindly to their contracted performers doing such things.
Phyllis Kirk in House of Wax
Caryl Chessman – The Red Light Bandit
Cocaine directly affected the relationship between Steven Spielberg and producer Julia Phillips. The woman who won an Oscar for producing The Sting was consuming enormous amounts of the white powder, sometimes, openly, off the table at meetings! Their relationship soon descended into acrimony. She would die from cancer at 57 in 2002. Her very candid book 'You'll Never Eat Lunch in This Town Again' presents an interesting image of Hollywood, the cocaine scene, and the attitudes of some of the industry's denizens. Actor Warren Beatty's proposal that she and her 13 year-old daughter should join him in a 'threesome' brought her classical response: 'Warren, we're both too old for you'.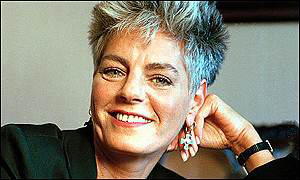 Julia Phillips