Ursula Andress says she lost her virginity at the age of sixteen in a photographer's studio. Before her career began to blossom the Swiss beauty spent a week with Roger Vadim and Brigitte Bardot, reputedly sharing their bed each night. After making several potboilers in Rome she was introduced to a Hollywood agent by none other than Marlon Brando. She missed out on an acting contract at that time because she refused to learn English. When challenged over her middle-aged affair with her co- star Harry Hamlin in The Clash of the Titans (1981), (he portrays Perseus in the movie – and very badly at that), Ursula lashed out. 'I tell my conservative women friends who bother me about my youthful lover to 'fuck off', or go get them one of their own'. The multi-untalented Harry would later father her child. Andress first exploded off the screen as she walked from the water in Dr No (above) in 1962.
Paul Picerni in House of Wax (1953)
Detective Scott Andrews in the 1953 thriller House of Wax is portrayed by Paul Picerni who was thrown off the picture at one stage because he refused to play the guillotine scene the way director de Toth wanted it played. De Toth expected him to lie under a real blade, held up by a prop man, who was supposed to advise the actor when he was going to drop it, thus giving crew members a second or so to yank Picerni from under the thing! No wonder he was reluctant to do it. Studio head Jack L. Warner recalled the young actor to the set several days later, showed him a modified, safer guillotine set up and again asked him to do the shot. Picerni reluctantly agreed to do it (just once), and it went off without a hitch. Paul was no stranger to dangerous situations. As a bombardier during World War Two he flew 25 combat missions and was awarded a DFC. One of those missions involved dropping the bombs that destroyed the real bridge made famous in the 1957 movie The Bridge on the River Kwai. He is probably best remembered as Robert Stack's off-sider in The Untouchables TV series. He passed away from a heart attack in 2011 at the age of 89.
Sultry Elizabeth Ashley
Elizabeth Ashley is probably best remembered for her debut screen role in The Carpetbaggers (1964) as Jonas Cord's ill-treated wife. In real life one of her former lovers was Tom Nardini who played the Sioux Indian Jackson Two Bears in Cat Ballou. She also had a tempestuous marriage to actor James Farentino and later married George Peppard. She openly admits having many one-night stands during her boozing and drugs period in New York, rarely recalling the names of her partners. 'I smoked a lot of dope. I made it with a lot of guys', she said. In 1993 she revealed that she had also been a rape victim back in 1977.
Fess Parker at his peak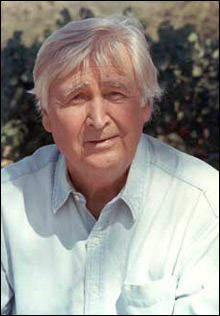 In later years
Fess Parker was a most affable man who became the centerpiece of the Davy Crockett phenomenon that hit the western world for the briefest of times in 1956, due to a Disney mini-series that appeared on television (and was later morphed into two popular movies). Unfortunately for Fess, he could not shake his typecasting as Crockett. Six years starring as Daniel Boone in a highly successful color TV series was pretty much more of the same and he knew it. In 1973 he retired from acting and moved into real estate. In France, his acting Christian name had to be changed from 'Fess' to 'Fier' because the French word for 'buttocks' happened to be 'fesse(s)'. 'Fier' means a much more fitting 'proud'. In 1985, his good friend President Ronald Reagan asked him to be US Ambassador to Australia, but he declined the honor. Fess Parker passed away at 85 in 2010.
Lana with Sean Connery
and with her boyfriend Johnny Stompanato
When Lana Turner flew to England to make Another Time, Another Place (1958), her gangster boyfriend Johnny Stompanato followed her under an assumed name. He hung around the set and generally made a nuisance of himself. An altercation between him and her co-star Sean Connery resulted in the Scotsman knocking Johnny out with one punch. After Stompanato attempted to choke Lana during one of their many arguments, she went to the police and had him deported for visa violation. Upon her return to America she decided to take a secret vacation in Mexico, but Stompanato's connections found out about it, and he was waiting for her in Acapulco – with a gun. He held it to her head and threatened her life. In March 1958 she attended the Oscars with daughter Cheryl. Stompanato, furious that she had refused to take him, beat her up when she returned home. On April 4 he died from a stab wound to his heart. A jury ruled that Cheryl had stabbed him accidentally. Opinions on the verdict remain divided. Lana's last husband wrote that she had confessed to killing Stompanato herself because he was sexually abusing Cheryl. Well, as they say, – if you lie down with dogs, you wake up with fleas.
George in the role that made him famous
George Reeves will always be remembered for playing Superman in the fifties TV series The Adventures of Superman. Even his shooting death (suicide or murder?) will never alter that fact. His 'Superman' muscles were actually weights sewn inside his costume, quite heavy weights in fact, weighing fifteen or so pounds. TV was in its infancy and money was short, so expensive special effects were not an option. In order for Superman to 'take off', George would run off a hidden diving board and jump over the camera. To 'land' he would simply dismount from a gymnastic bar. A kind and generous man, Reeves regularly visited children's hospitals in costume, where assistants would break balsa baseball bats over his head and he would bend fake iron bars for the kids' entertainment.
Warner Bros. studio facilities
studio head Jack Warner
During the Second World War, when Americans genuinely feared a surprise air attack from the Empire of Japan on California, Jack Warner became especially concerned that his expensive sound stages at Warner Brothers bore a remarkable resemblance to Lockheed's aircraft hangers next door. To the amazement (and amusement) of nearly everyone he ordered the word 'LOCKHEED' painted in bright red letters 50 feet high on the roof of his main sound stage, accompanied by a gigantic arrow, 100 feet tall, pointing in Lockheed's direction. The Japanese were not going to bomb Warner Brothers by mistake if he could help it. The US Government failed to see the humour and made him paint over it.
Lionel Atwill
Lionel Atwill was a character actor, best remembered today for his portrayal of Olivia De Havilland's dastardly uncle, Colonel Bishop, in Errol Flynn's debut film Captain Blood (1935). Privately, he was something of an 'institution' in the Hollywood of the thirties, notorious for his weekly orgies conducted at his sumptuous home. Each Friday evening participants were required to bring along a doctor's bill proving they were sexually 'clean' before they could sit down to a formal dinner. This was followed by a move to the living room where everyone would strip naked – except for ladies' jewellery – and the fun would begin. Atwill himself would decide who would sleep with who over the weekend-long party, and he gave himself the onerous task of servicing whichever women he fancied over the two days. Regulars to these events included Clark Gable, Barbara Stanwyck, Marlene Dietrich and Joan Crawford. Partners could be of either sex according to preference.
as Colonel Bishop in Captain Blood
This happy arrangement came to a screeching halt on Xmas Eve 1940 when Lionel (or someone) invited several under-aged girls to the shenanigans. One of them, a 16 year-old, became pregnant and told her parents what had transpired. A number of big names; actors, directors and executives, were at the party, so the 'fixers' had to move fast. The girl was paid off and sent back home to Minnesota, but somebody had to take the fall, so Atwill was put on trial. He was found innocent of raping a minor, but guilty of committing perjury, having 'lied like a gentleman' to protect the identities of his famous guests. He was given a five-year suspended sentence in 1943.