Connie Francis is a Brooklyn girl, although she was born in Newark, New Jersey. Her mother was visiting relatives in New Jersey and suddenly went into labour while attending an all-night dance marathon. It was 1938, and the future 'Queen of Song' was born Concetta Rosa Maria Franconero to protective, loving Italian parents. From that moment until November 8, 1974, a night of unspeakable terror, she led a charmed, happy and successful life.
Connie first came to national prominence on Perry Como's Kraft Music Hall in 1948 when she belted out 'Mama' for his radio audience. The response was overwhelming. She was already booked to perform at Carnegie Hall on the following Sunday, but less than 200 tickets had been sold. On Sunday she sang to a full house, such was the impact of her Como performance.
The inimitable Perry Como
She signed a contract with MGM Records after every other recording company had turned her down, but her first nine singles all failed. Her first hit finally arrived in 1958 – and it was big. 'Who's Sorry Now' raced to number 4 on the charts, helped along by DJ/promoter Dick Clark who played it at every opportunity, convinced it would be a megahit. And he was right. Connie, on the other hand, disliked the song intensely, and only recorded it because her father insisted she do so. It would change her life forever and make her a worldwide star. In the UK it reached number 1. 'Stupid Cupid' was another top song of Connie's that year, followed by 'Lipstick on Your Collar' a year later. There would be many, many more.
DJ/promoter Dick Clark
Early in her career Connie met Bobby Darin, a struggling songwriter at the time. According to some sources (and to Connie), they fell in love, but her father learned they were considering an elopement and chased Bobby from their home at gunpoint! Others, among them Darin's good friend James Darren, contend that the romance was a figment of Connie's imagination. Whatever happened, according to Connie's own autobiography, she lost her virginity to her first husband in 1963, so she and Darin were never intimate. Connie has since said that not marrying him was the biggest mistake of her life, so feel free to draw your own conclusions. In 1960 he wed actress Sandra Dee.
Bobby Darin & Connie with Ed Sullivan
In 1959, again at her father's insistence, Connie travelled to Britain, to EMI's famous Abbey Road Studios, and recorded an album in Italian. It was titled Connie Francis Sings Italian Favorites, and was a phenomenal success, remaining on the album charts for a staggering 81 weeks, and peaking at number 4. It would spawn one of her greatest hit singles, 'Mama', a song that sold around the world. Interestingly, when the great Irving Berlin learned that she intended to record his 'God Bless America', he called her manager and blew his top. 'If that teenybopper louses up my beautiful 'God Bless America' the way she did poor Harry Ruby's 'Who's Sorry Now, I'm going to have a stroke'. After she recorded the song he rang back. His opinion hadn't altered. 'She did it just the way I thought she'd do it', he roared. 'It stinks! It's worse than that.' The rest of America, however, loved it and bought it.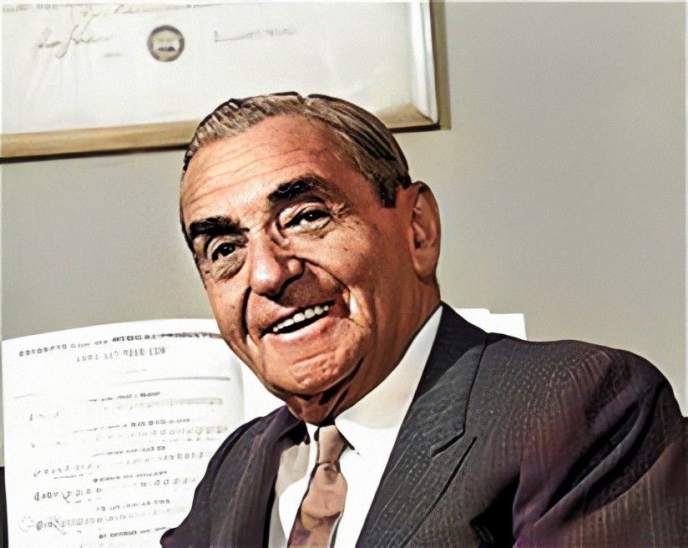 Irving Berlin
When John F Kennedy was assassinated, Connie was in the middle of making one of her abysmal movies, Looking For Love. She immediately recorded a fine tribute song called 'In the Summer of His Years', and donated all the proceeds from it to the family of Officer JD Tippitt, a Dallas policeman allegedly shot to death by Lee Harvey Oswald soon after the assassination. As for Looking For Love, well, it was no worse (but no better) than her other three offerings – Where The Boys Are, Follow The Boys, and When The Boys Meet The Girls. Even the titles lacked imagination. Connie was a pretty good singer, but movies just weren't her thing.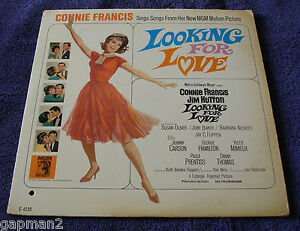 For well over a decade she remained in the charts, her singles and albums selling around the world, and her concerts proving to be equally successful. Then, after performing at the Westbury Music Fair in New York, she was raped at knifepoint in her hotel room by an unknown assailant who held her prisoner for over two and a half hours. During that time he threatened several times to kill her. He would count down from 20, telling her he would slash her throat when he reached zero! She believes he only spared her after she told him who she was. The man was never caught.
'Until Westbury I lived a charmed life', she said in an interview years later. 'I believed every word of every song I ever sang. I was never exploited. I had a very traditional upbringing and a mother and father who loved me. I was a very disciplined performer. I didn't go to clubs after a show. I didn't drink or party. I'd go back to my room with my aunt or my mother and play Scrabble. I was never abused. My manager was very protective. I never saw agents directly. I never knew the old show business story about having to deal with the producer on his couch. I was never asked for money by disc jockeys. I was never asked for any sexual favors. Even while I was traveling around the world after my career took off, I was still a Goody Two-shoes. I thought sex was a store on Fifth Avenue, and I was a virgin until the day I married at the age of 25. I didn't have affairs.' Six months later she sued Howard Johnson's for $5 million, settling out of court for $1,475,000. It was not about the money. She had plenty of that. It was more about forcing hotels and motels to improve security on their rooms. The rapist had simply jimmied a lock on her balcony door to gain entry to her room. The attack brought about an end to her third marriage and finished her performing career.
Tragedy struck again in 1981 when Connie's favorite younger brother, attorney George Franconero Junior, was the victim of a Mafia hit. He had testified twice about Mob involvement in union dental plans and bank fraud, and had refused police protection for himself and his family. On March 6, 1981, two gunmen approached him as he was scraping ice from his car windshield and shot the 40 year-old attorney several times in the head. His wife called the police, but he was dead by the time they arrived on the scene.
George & Connie
Shortly after George's death, Connie attempted a performing comeback, but it was short-lived. She was diagnosed as manic depressive, and for the next four years she was instituted in no fewer than 17 hospitals. She frequently contemplated suicide, unable to cope with the depressing nature of her surroundings in these places. In 1989 she again started performing, headlining at Las Vegas. In 2004, and again in 2010, she again headlined there, still a much-loved and respected performer. In 2013, by then in her 75th year, she carried on performing, a remarkable testament to the lady's fortitude and determination to face life and its adversities. Connie Francis is a truly remarkable and courageous woman.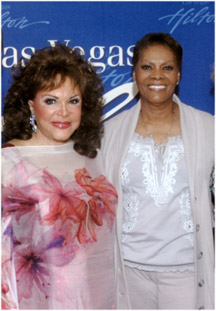 With Dionne Warwick in Vegas