Oscar-nominated actor Frank Langella published his most entertaining biography titled, Dropped Names: Famous Men & Women as I Knew Them, in 2013. It is a scathing one that pulls few, if any, punches. Here are a few snippets from it, some of his observations down the decades, along with the occasional added comment that might be of interest.
Bancroft, Anne:        Langella reckoned she was 'so vain she fell in love with her own reflection.' He clearly had little respect for her, although they had been friends for nearly two decades. 'An elegant stage name', he said, 'About as suited to her as 'Cuddles' would have been to Adolf Hitler.' Anne was married to comedian Mel Brooks for over 40 years until her death in 2005 from uterine cancer.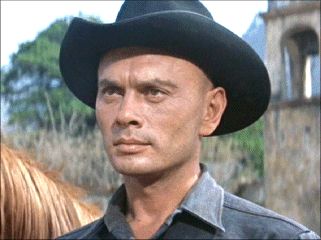 Brynner, Yul:            Yul Brynner incessantly talked about himself and had no time for his fans at all. In fact, he had a special lift installed at the theatre where he was performing nightly in The King and I, so that his chauffeur could drive straight in each performance. In that way he could avoid having to 'deal with the public'. He was known by all Hollywood as one of the most tight-fisted people in the business, more miserly with money than even Peter Lawford or Cary Grant.
Burton, Richard:       According to Langella (and others) Richard Burton was a 'crashing bore' who would get rolling drunk and recite poetry endlessly, expecting everyone to be transfixed by his eloquence. Few were. On one occasion Langella was trapped for several hours in his own dressing room by a drunken Burton who droned on and on, reciting Dylan Thomas's poetry. Burton once confided to Langella that he had tried homosexuality but didn't like it.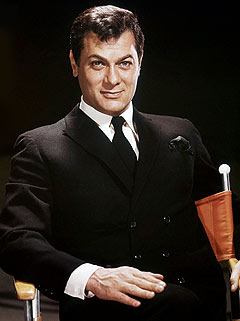 Curtis, Tony:             Cary Grant was once Tony's idol until he got to know him. Not one to mince words, Curtis said at a party in Julie Andrews's home that Cary was 'a fucking bore who sucked the air out of any room he was in'. Others felt the same way about him. The equally boring Chuck Heston was delivering one of his endless, self-serving speeches in front of a mostly non-receptive audience that included Tony, Langella and Maggie Smith, at the end of which Tony exclaimed, 'Doesn't Chuck make great speeches?' Maggie, wryly replied, 'Oh Yes. He should never be allowed to do anything else'. Langella knew Curtis for 30 years and liked his honesty, but baulked at 'the absurdity of his desperate attempts to look cool, hip and young.'
Davis, Bette:               Langella's agent rang him one day to say that the aging Bette Davis wanted him to call her. What transpired is what might today be classed as 'phone sex', although he calls their chats as 'racy phone conversations rife with foreplay'.
Goldberg, Whoopi:   Langella and Whoopi Goldberg enjoyed a five-year relationship that ended in 2000.
Harrison, Rex:           According to Langella, Harrison was a real 'son of a bitch', an opinion universally shared by all, except poor Carole Landis who loved him enough to kill herself when he ditched her. Langella says the man was terrified people would think him homosexual (he was not, by the way). On meeting Harrison for the first time Langella started to tell him how impressed he was with his performance in My Fair Lady. When he offered to shake the man's hand, Harrison draped his coat over Langella's outstretched arm and walked away. It was quite deliberate.
Hayworth, Rita:        Frank made a totally forgettable western called The Wrath of God with the aging Rita in 1972, and they embarked on a steamy affair, mostly in her rooms, for several weeks. On the set she was permanently drunk and going through the early stages of Alzheimer's disease, not that this stopped Langella from sharing bottle after bottle of scotch with her before having her. 'Don't stare at me baby', the 54 year-old former goddess said. 'You can see me in the movies'. Langella was 34 at the time. When he dumped her, she ran out to the car pleading, 'Don't leave me. I gotta have a man with me.'
Heston, Charlton:      Heston was convinced he was a great actor. Most everyone else felt otherwise, including Langella who generously described him as 'a piece of wood'. Heston's ego had him making lengthy, boring speeches at gatherings, mostly about himself, and greeting everyone as if he were the host, and not just another invited guest. Typical of the man's nauseating ego was the moment he stopped Russell Crowe on his way to the dais to receive his Oscar for Gladiator. 'As one gladiator to another, I salute you', whispered Chuck. Remarkably, Russell managed to carry on without vomiting.
Kazan, Elia:               Disgusted by Kazan's 'ratting' to the House Un-American Activities Committee (HUAC) back in the fifties, Langella showed his displeasure at the Oscars the night Kazan was honoured by the Academy, by sitting with arms defiantly folded as most Academy members present gave the director of On the Waterfront a standing ovation. 'I have always felt that talent such as his does not give you rights', Frank explained.
Newman, Paul           : Frank simply described Paul Newman as 'dull'. All he could ever talk about was cars, politics, the movie business, or tell dirty jokes, he recalled. When those subjects were exhausted Newman would go completely silent. Langella described him as 'physically perfect but emotionally vacant.' He also mentioned that Newman 'didn't have much of a behind', an odd comment for a straight guy to make.
Olivier, Sir Laurence: He described Olivier as a 'silly old English gent who loved to play camp and gossip'. When Sir Larry wrote his own biography he included a chapter about his ten-year affair with comedian Danny Kaye, but his wife, Joan Plowright, talked him into destroying it.
Taylor, Elizabeth:     In 2001 Frank seduced 69 year-old Elizabeth Taylor in response to her, 'Come on, baby, and put me to sleep.' He says he pushed her ample backside up the stairs before doing so. Their affair lasted, intermittently, for five years.
Young, Loretta:         When Langella met Loretta Young she was in her late seventies, yet he described her as 'breathtaking…very attractive.'