Part 6 of Accidental Deaths covers four actors who unintentionally shot themselves or were shot in error by someone else, two who died in skiing mishaps, one who choked to death on food, and one who many people think choked to death on a cup of tea! Incidentally, Mama Cass of the Mamas & the Papas pop group is not on the list for two reasons. She was not an actress and she did not choke on food as many people think. She died from a heart attack while eating a sandwich.
Sonny Bono (1935 – 1998)
Sonny was not much of an actor. Come to think of it, he was not much of a singer either, but as long as he got to perform duets with Cher he was always going to scrape by. Actually, he appeared in nine features and three telemovies, so I guess that qualifies him for this list. There was no standout performance, but he achieved fame nevertheless, primarily because it rubbed off the multi-talented Cher and onto him. It should be added here that he was a notoriously self-deprecating man, aware of his shortcomings, and in the rich and famous that makes him unique. Late in life he became Mayor of Palm Springs, and then a US congressman for the final four years he lived. He was an avid skier and a highly proficient one, yet he somehow managed to collide with a tree at Heavenly Ski Resort at Lake Tahoe in 1998 and was killed. Since he knew the slopes well, it has been assumed he became distracted at just the wrong moment.
Russ Columbo (1908 – 1934)
Columbo was predominantly a singer, a romantic idol to millions of Americans in the thirties, but he did make ten movies (many of them playing himself), and at the time of his death was romantically involved with actress Carole Lombard. He was even being considered for the lead role of Gaylord Ravenal in Universal's 1936 version of Showboat, but his premature death ended that. His one starring role (in Wake up and Dream) was released five weeks after his demise and met with critical acclaim. Columbo was just 26 years old when he visited a friend's home and began examining an antique pistol (above) on display there. His friend struck a match on the pistol butt and the flame ignited a long forgotten charge in the weapon. It discharged, the lead ball ricocheted off a table, and hit unlucky Russ in his left eye socket. Friends of his were highly suspicious of this bizarre chain of events, but police were unable to arrive at any other conclusion, so 'death by accidental shooting' was recorded. Columbo's mother was gravely ill at the time of his death, so friends and family concocted an entirely false scenario for her, pretending her youngest boy was away touring in Europe. Incredibly, they kept up the deception until the old girl died in 1944. 'Tell Russ I am so proud of him, and happy', were her final words.
Hy Hazell (1919 – 1970)
Londoner Hy Hazell was born Hyacinth Hazel O'Higgins in 1919, and was predominantly a star of musical reviews and musical theatre, courtesy of a great singing voice and 'the longest legs in show business'. She was also a rare beauty who graced over twenty movies during her career, the best of which was probably 1950's The Lady Craved Excitement. Often described as Britain's answer to Betty Grable, her career never really reached the heights (film-wise) it could have. It was cut short anyway in 1970 when, at the age of 50, she had the monumental misfortune to choke to death while chewing on a piece of steak at a restaurant.
Jon-Erik Hexum (1957 – 1984)
Life can be grossly unfair, as I am sure Jon-Erik would agree, could he speak. The 26 year-old was being touted as the 'next big thing' following his starring role opposite Joan Collins in Making of a Male Model (1983), and the first few episodes of his TV series Cover Up. There seemed to be no stopping the young 'hunk' until, in a moment of boredom on the set between takes, he put a prop .44 Magnum revolver to his temple and pulled the trigger. The gun discharged, and the wadding from the blank cartridge caused a mortal injury to his skull. A week later he was taken off life support and declared dead, a promising career nipped in the bud by a moment of spontaneous levity.
Brandon Lee (1965 – 1993)
Another young man whose star was on the ascendancy after just a handful of movies was Brandon Lee, the son of martial arts idol Bruce Lee. Having already tasted success with Showdown in Little Tokyo (1991) and Rapid Fire (1992), he was busy completing The Crow in March 1993 when someone on the set decided to go ahead with a sequence involving a gun, even though the weapons co-ordinator had left the set early. The gun handed to bit player Michael Massee was supposed to contain blanks, but there was a bullet stuck in the barrel that nobody knew was there. When Massee fired at Lee the blanks forced the bullet from the gun and it struck the actor, lodging in his lower spine. The desperately unfortunate star was pronounced dead the next afternoon. Needless to say, there were those who suspected foul play, but these accusations proved to be groundless.
Janet Munro (1934 – 1972)
For years it was incorrectly stated that actress Janet Munro choked to death while drinking a cup of tea, although just how anyone could choke to death on a liquid while conscious is a mystery in itself. I have included her death in this segment with the aim of clearing up this misconception once and for all. Lovely Janet starred in three Disney movies during her teens: Darby O'Gill and the Little People (1959), Third Man on the Mountain (1959), and Swiss Family Robinson (1960). Her promising career never really carried on after these outings, however. Two failed marriages and two miscarriages, combined with chronic medical problems, led to a dependence on alcohol that damaged her health even more. In 1972, the 38 year-old actress suffered a heart attack while drinking a cup of tea at a London hotel, the official cause of death being chronic ischaemic heart disease causing acute myocarditis.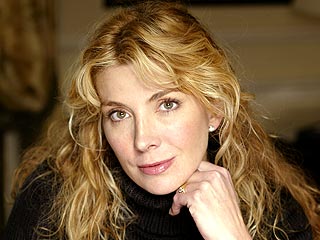 Natasha Richardson (1963 – 2009)
If we could purchase young up and coming actors and actresses as we do yearling racehorses (by bloodlines and breeding), then Natasha Richardson would have been an automatic (and no doubt costly) choice. Her parents were director Tony Richardson and actress Vanessa Redgrave. Her grand-parents were Sir Michael Redgrave and Rachel Kempson, both superb actors. Her nieces were Corin and Lynn Redgrave and her sister was Joely Richardson. She was even a former sister-in-law of actors James and Edward Fox. And for some icing on the cake, she was married to the highly successful actor Liam Neeson, to whom she had two children. Probably her closest friend was super-star Meryl Streep! An accomplished actress herself, Natasha was also greatly loved by all who knew her. 'I wake up every morning feeling lucky', she told an interviewer in 2003, 'which is driven by fear, no doubt, since I know it could all go away.' And go away it did, sadly, on a ski-slope in Canada in 2009, when she fell and received a head injury from which she did not recover. She was 45.
Carl 'Alfalfa' Switzer (1927 – 1959)
I suppose those with an attention to detail might argue that Carl Switzer, better known to an entire generation as 'Alfalfa' from the Our Gang featurettes of the 30s and 40s, did not die accidentally, that he was actually murdered. I guess it all depends on how we categorize 'justifiable homicide'. Carl and an acquaintance got into a heated argument at a card table over $50 Switzer was owed. During the confrontation the acquaintance blew Carl away. The judge ruled it was 'justifiable homicide', which would suggest it was a case of 'him or me'. Would the guy have shot him if there had been no argument? Almost certainly not. Would he have pulled a gun if Carl had not posed a real threat to his life? Probably not. Maybe, that constitutes an element of 'accident' into the equation, maybe not. I am no lawyer. You be the judge.