Part 4 of this series on accidental death focuses on twelve actors who died in accidents related to aircraft. I have not included Anthony Perkins' actress wife, Berry Berenson, who was aboard Flight 11 when it struck the North Tower of the World Trade Centre on 9/11. Her death belongs in the 'murdered' category and will be included in that segment at a later date.
Aaliyah (1979 – 2001)
Brooklyn-born Aaliyah Dana Haughton was a highly talented R & B singer/ actress with the world at her feet, but she would never realize her full potential. In her brief lifetime Aaliyah had no fewer than fifteen number one hits from just three albums, and starred in two movies, Romeo Must Die (2000) and Queen of the Damned (2002). The second of these was released after her death, the redubbing of her voice being done by her brother whose voice was similar to hers. She was also set to start filming The Matrix Reloaded and The Matrix Revolutions. Evidently, the Cessna in which she died was overloaded by about 700 lbs, causing it to crash on take-off in the Bahamas. Aaliyah and several others were killed instantly; another passenger dying later in hospital.
John Denver (1943-1997)
Renowned folk singer John Denver only made three movies and three TV movies, but he had a pleasing on-screen personality that audiences seemed to enjoy. His most important role was opposite George Burns in the comedy Oh, God! (1977). He was actually offered the lead in An Officer and a Gentleman, but turned it down. Richard Gere accepted it. Between 1969 and 1975 Denver was the number one recording artist in America, a staggering achievement given the competition at the time. He had a pilot's license and flew his own 'homebuilt' whenever he had time. It is believed he had a fuel problem on the day he died and accidentally hit the control stick as he turned in his seat to adjust the fuel selector, causing the aircraft to plunge into Monterey Bay.
Robert Francis (1930 – 1955)
Fans of the excellent 1954 drama The Caine Mutiny might wonder whatever happened to the promising young actor named Robert Francis who played Ensign Willie Keith and did such a fine job alongside four seasoned veterans, Humphrey Bogart, Van Johnson, Fred MacMurray and Jose Ferrer. He made four films in all, the last of them, The Long Gray Line, was released just five months before his death. Francis was piloting a private plane, a Beechcraft Bonanza, in July 1955, when it suddenly lost power and crashed into an abandoned parking lot in Burbank, California. Both occupants were killed. He had only just turned 25.
Leslie Howard (1893-1943)
Howard played Ashley Wilkes in 1939's Gone with the Wind, one of the worst pieces of casting in movie history. Even he thought so. There was scarcely a cinema-goer on the planet who did not find it difficult to swallow that Scarlett O'Hara preferred him over Clark Gable! Oddly enough, in real life he was quite a rake. He adored women and they adored him. In 1943, at the height of WW2, he met his death in the skies over the Bay of Biscay, a passenger aboard a KLM Royal Dutch Airlines Douglas aircraft that was shot down by German fighter planes. A couple of theories have emerged regarding why the Germans shot the plane down. Did they believe Winston Churchill was aboard? Were they targeting Howard because of his anti-Nazi movie roles? Possibilities both, but more than likely the plane was shot down in error, just as the German pilots stated in interviews in the 1980s.
Carole Lombard (1908 – 1942)
Carole Lombard was talented, beautiful, fun-loving, promiscuous, foul-mouthed, mischievous – and unlucky. Married to Clark Gable during WW2, she gleefully volunteered to fly around the USA selling War Bonds in 1942. Her marriage, according to the tabloids and the studio publicity people, was deliriously happy. Well, maybe. Her husband was a grade 'A' womaniser and she knew it. Furthermore, he was making a movie with the equally promiscuous Lana Turner at the time, a situation that worried Carole considerably. So much so, in fact, that she boarded a plane (instead of a train) for her return journey, so that she could get back to him before his wandering eye got him into trouble. She even managed to get a few passengers 'bumped' off the flight, so that she and her mother could get a seat. Poor old mother Lombard was mortally afraid of air travel and begged her daughter to stick with the train. In the end they tossed a coin and Carole won. All 22 people on board died when the aircraft slammed into a mountain outside Las Vegas, Nevada.
Earl Metcalfe (1889 – 1928)
Totally forgotten today, Earl was a big star of the silent era, appearing in over 150 films, admittedly many of them 'shorts', but he was extremely popular between 1912 and his rather unfortunate demise in 1928. He chose to start taking flying lessons, which turned out to be a very bad career move. At 2,000 feet the instructor opted to do a double roll and poor Errol fell out! He was not wearing a seat belt or harness, nor was there room in the seat for a parachute. He was not yet 40.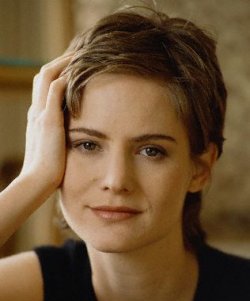 Vic Morrow (1929 – 1982)                       Jennifer Jason Leigh
Morrow's death was unusual in that it involved a helicopter crash and he was actually on the ground at the time. He first came under notice as a nasty, punk high school kid in 1955's Blackboard Jungle, even though he was 26 years old when it was made. Sidney Poitier also played one of his classmates, by the way, and he was twenty-eight at the time. His success as a 'heavy' in this film saw Morrow cast as 'heavies' on a regular basis, until he landed the 'good guy' role of Sergeant Saunders in the hit TV series Combat! (1962). He was supposed to alternate the lead each week with co-star Rick Jason, but Morrow soon became the star of the show, featuring almost every week, while Jason slipped down the pecking order. The show's closure in 1967, followed by his two failed marriages and the consumption of far too much booze, saw Vic's career hanging by a thread until 1982 when he scored a solid role in Twilight Zone: the Movie. However, during a sequence in which he was carrying two Vietnamese children across a stream, one of the helicopters crashed on top of the trio. Morrow and one child were decapitated, the second child being crushed to death. Actress Jennifer Jason Leigh is his daughter.
Audie Murphy (1924 – 1971)
Audie was America's most decorated soldier of WW2, a baby-faced killer who was credited with killing 240 Germans in an action that won him the Medal of Honor to go with his other 26 decorations. After the war he started acting, mostly in westerns, but also as himself in the popular bio-pic To Hell and Back, in 1955. The picture set a box-office record for Universal that remained unbeaten until Jaws came along in 1975. Women absolutely adored him, and he cut a swathe through the starlets in Hollywood, his reputation rivaling that of Jimmy Stewart, Clark Gable and even Errol Flynn at their peak. Even so, he was a very troubled man, suffering from the then undiagnosed Post-Traumatic Stress Disorder (PTSD). He had a violent temper, a short fuse, and carried a loaded .45 that he also kept under his pillow at night. Despite making a lot of money from his several ranches, he eventually hit hard times and went bankrupt in 1968. It was rumoured he owed a lot of back taxes and that the IRS recruited him to inform on some of his organized crime associates. If true, and it is by no means proven, his death in a light plane crash in 1971 may not have been accidental.   
June Thorburn (1931 – 1967)
She was born in Karachi when it was part of India, to a colonel in the Indian Army. In an age when young women of society were generally quite refined, June may have created some kind of record as a schoolgirl, being enrolled in thirteen schools and expelled from ten of them! Her film career consisted mostly of TV movies, but she did play Doris Ferraby in The Cruel Sea (1953), and was the Forest Queen in Russ Tamblyn's tom thumb in 1958. Sadly, she was killed in a plane crash in Sussex while returning from Spain in 1967. All 37 souls aboard perished.
Archie Twitchell (1906 – 1957)
Archie's acting career never amounted to much, despite him appearing in over 120 movies, shorts and TV shows as a bit part character actor. His one sizeable movie role was as the third lead in a Lash la Rue western called The Vanishing Outpost (1951). Like a great many people in the movie business he was a qualified pilot, but one with a difference. He worked for Douglas Aircraft as a test pilot, both during his filming days and after his retirement. In 1957, however, while testing a DC-7B over Pacoima, California, he collided with a US jet fighter. The mid-air collision brought down both aircraft, the debris falling on Pacoima Junior High School, killing three boys there. The future rock singer Richie Valens was a student at the school that day, and the tragedy caused his fear of flying, a fear that he carried until his own death in the crash that claimed the lives of Buddy Holly and The Big Bopper in 1959, just two years later.
Beryl Wallace (1912 – 1948)          Beryl & Earl
Beryl was born in Brooklyn and possessed of a sensationally voluptuous figure and knockout looks. It was said she fell in love at the age of 13 with producer/mogul Earl Carroll's voice when she heard him on radio for the first time. At 16 she was not only headlining in his show, 'The Earl Carroll Vanities', but also headlining in his bed. She and the 32 year-old Earl became inseparable and would remain so until their deaths. In the thirties and forties Beryl appeared in a couple of dozen 'B' westerns opposite some of that genre's biggest male stars including Roy Rogers and Richard Dix. Then, in 1948, Earl decided to open a 15 million dollar theatre in New York City, so he and Beryl flew there to arrange the deal. They never made it. It is believed that carbon dioxide leaking from an extinguisher may have knocked out the aircrew causing the airliner to crash. All 44 people on board perished.
Bruce Yarnell (1935 – 1973)
Yarnell was a 6'5" (1.96 m) opera singer/actor who sang baritone at the San Francisco Opera from 1971 until his death. He also starred opposite Ethel Merman in the 1967 TV movie version of Annie Get Your Gun. His one major film was the 1963 Jack Lemmon comedy Irma la Douce (above), in which he played the sizeable role of Hippolyte. A qualified pilot, he was at the controls of his small-craft private plane in 1973 when it took off from LAX and crashed in the Santa Monica Mountains killing Yarnell and his two passengers instantly.