Most people would probably agree that being burned to death has to be one of the worst ways to go. Mercifully, most of the victims of home fires succumb to smoke inhalation long before the flames reach them. Here are thirteen movie actors, some well-known, others less so, who met their ends in accidental blazes. One of them was involved in a plane crash, but had died from smoke inhalation before the aircraft plunged into the ground, so the official cause of death was registered as brought about by fire, not by blunt trauma from an airplane accident. Another became one of the nearly 400 victims of the Coconut Grove Nightclub fire in Boston in 1942. Most of those deaths (including his) were from asphyxiation too.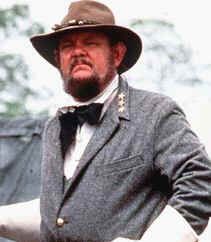 Royce D Applegate (1939-2003)
Royce was one of those 'nameless faces' we see in movies and TV all the time. To me, he will always be remembered as Brigadier-General Kemper in 1993's terrific Gettysburg, but he also guested in several TV shows such as JAG, Dallas and Twin Peaks, as well as appearing in several movies. Just ten weeks after Dennis Patrick died in a home fire, Applegate perished in one at his Hollywood Hills home. Two firefighters were seriously burned fighting the blaze.
Jack Cassidy (1927 – 1976)
Jack Cassidy was married to singer Shirley Jones of The Partridge Family, and was the father of both Shaun and David Cassidy (although they had different mothers), singers who made it very big for a while in the 70s. Jack was a very talented performer himself, but he had issues. He was diagnosed with bipolar disorder, had psychiatric problems and, according to Shirley's 2013 memoirs, had many homosexual affairs, one of them with songwriter Cole Porter. Neighbours also recalled spotting him in 1974, watering his lawn in the middle of the day stark naked. Shirley found him on another occasion, minus all his clothing, sitting in a corner reading a book. 'I know now that I'm Christ', he informed her. They divorced in 1975. A year later he was dead, burned to death in a house fire started when he fell asleep drunk, while smoking a cigarette. It set fire to the sofa, then the house. His charred remains were identified through a family ring he was wearing at the time.
Linda Darnell (1923 – 1965)
Linda Darnell was a ravishing beauty from about the age of eleven, and always looked five or six years older than her real age. In fact, she was all set to be signed to a Hollywood contract in 1936 when her true age (13) was discovered, and she was told to leave and come back in three years' time. This she did and was quickly thrown into production after production. Forever Amber in 1947 established her as a great beauty and an adequate actress, and her career would continue in both film and TV until her death in 1945. Linda suffered horrific burns to over 90% of her body in the fire that killed her at her friend's home. Nobody is sure how it started, only that she attempted to escape through a downstairs door and was trapped. She passed away in hospital the next day.
Gloria Dickson (1916 – 1945)
An improperly extinguished cigarette caused 27 year-old Gloria Dickson's death in 1945 at her Los Angeles home. She was a stage and movie actress in the 20s and 30s, featuring in 20 films including They Won't Forget (1937) and They Made Me a Criminal (1939). After receiving great reviews for her first starring role she was dubbed 'the luckiest girl in Hollywood'. On April 10, 1945 that luck ran out. Gloria's body and that of her pet boxer dog were found in the bathroom. Police assumed she had tried to escape the conflagration via the window, but was unable to squeeze through it. She then waited an hour for help to arrive, before being overcome by smoke and asphyxiated.
Reg Evans (1928 – 2009)                                                      The Black Saturday Disaster of 2009
Reg was born in England, but made his name as a fine character actor in (mostly) Australian TV series, but also in films such as Mad Max (1979), Gallipoli (1981) and The Island (1980). In his later years he lived about 50 kilometers outside Melbourne, Victoria, in a mud brick house he built himself. In 2009 the Black Saturday bushfires raged across Victoria, claiming 173 lives in country towns and injuring more than 400. Loss of life in the Kinglake area was especially high, and included among the casualties were Reg and his partner Angela Brunton.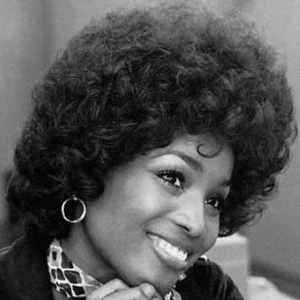 Teresa Graves (1948 – 2002)
Baby-boomers who were fans of TV's Laugh-In during the sixties would probably remember the 'Mod, Mod World's Bikini Girl' on that program. Teresa gained a lot of exposure from this and was cast in the lead in a few movies, as well as being asked to join Bob Hope's USO shows and TV specials. While making Old Drac in England in 1974, she became heavily involved in the Jehovah's Witness religion. That same year saw her cast as an undercover cop in a TV movie pilot called Get Christie Love! However, her religious demands put paid to the series after just one season, and she retired from the movie business altogether at the age of 27, becoming a full-time preacher in her new-found calling. A faulty space heater caused her death from burns and smoke inhalation in 2002 after it caught fire in her home. Neighbours were not even aware of her previous fame as a TV and movie star until her funeral.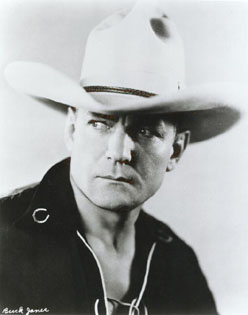 Buck Jones (1891-1942)
Jones was a real cowboy brought up on a ranch in Oklahoma Territory. He was also a veteran of the US involvement in the Philippines, trained horses for the army during WW1, and worked in circuses after the war. In Hollywood, however, he would become the most popular of all the stars of 'B' westerns, completing over 150 of them in his career. During WW2 he was invited to a dinner at the Coconut Grove nightclub in Boston where he was touring and selling War Bonds. A fire broke out, spreading at an incredible speed, and he became one of nearly 500 people to die in the blaze. For years it was said that he heroically gave his life by returning to the burning building to rescue others, but this was untrue. Jones died at the table with his friends, blinded and overcome by smoke; unable to find his way out of the inferno.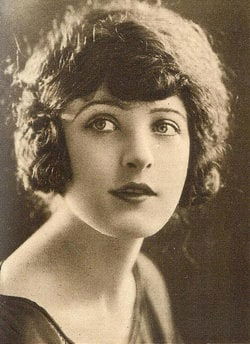 Martha Mansfield (1899-1923)
Martha was a stunning silent actress who featured in 28 films in the Roaring Twenties. Her most famous role was as the second lead in 1921's Dr. Jekyll & Mr. Hyde, a John Barrymore vehicle. Sadly for Martha, her 29th feature would be her last. During the making of The Warrens of Virginia (1924), someone carelessly threw a match that ignited her dress, and she was soon engulfed in flames. She died the next day from her severe burns.
Butterfly McQueen (1911 – 1995)
Her last film role was a bit part as Ma Kennywick in Harrison Ford's 1986 sleeper The Mosquito Coast, but she will be forever immortalized as the whining, irresponsible Prissy (above), in the 1939 classic Gone With The Wind. A lifelong atheist, she once told a reporter: 'As my ancestors are free from slavery, I am free from the slavery of religion.' In 1980 she sued the Greyhound Bus Lines after one of its drivers mistook her for a thief and manhandled her 69 year-old frame, breaking several of her ribs. She was awarded $60,000 after a lengthy court battle over several years. In 1995 she was found on the sidewalk outside her one-room Augusta cottage, with burns to 70% of her body. A faulty kerosene heater had burst into flames while she was trying to light it. Eighty-four year-old Butterfly (she had been Christened Thelma, but never liked the name) died in hospital that night from her injuries.
Ricky Nelson (1940 – 1985)                                 as a pop singer
Ricky was a highly successful pop singer in the early days of Rock & Roll, scoring hit after hit on the back of his popular family TV show, The Adventures of Ozzie & Harriet, which ran for over 400 episodes between 1952 and 1966. The highlight of his movie career was in 1959 when he played Colorado Ryan alongside John Wayne in the hit western Rio Bravo. In 1985 Ricky, his fiancée Helen Blair, and members of his band died in a fire aboard a light aircraft that later crashed. An on-board heater short-circuited and the group died from smoke inhalation before the aircraft hit the ground. Rumours that the blaze started because they were free-basing cocaine were utterly fictitious.
Maria Ouspenskaya (1876 – 1949)
Russian-born Maria made a number of fine films in America, among them The Mortal Storm and Waterloo Bridge, both in 1940, The Wolf Man (1941) and King's Row (1942). She was even Oscar-nominated for Dodsworth (1936) and Love Affair (1939). Despite her ability, she was not liked by her peers, a rather over-bearing woman who often disrupted shooting schedules because of her total belief in astrological charts. In November 1949 the stars must have really been misaligned, for she fell asleep while smoking a cigarette and was terribly burned. Eighty-four year-old Maria died from a stroke three days later.
Dennis Patrick (1918-2002)
Patrick's was another of those faces we see often (especially on TV) but cannot put a name to. In all he accumulated no fewer than 166 acting credits, mostly in television shows, over a career that lasted from 1949 until his retirement in 1994. In fact, incredible as it may seem, he made over 1,800 guest appearances on TV shows in that time! And that does not count scores of voice-overs in TV commercials. He was a very busy actor. Dallas fans would recall him playing Vaughn Leland in that most popular of soaps. In 2002, firefighters called to his home found the 84 year-old actor dead alongside his dog Josh, both having succumbed to smoke inhalation from a massive fire that had consumed the building.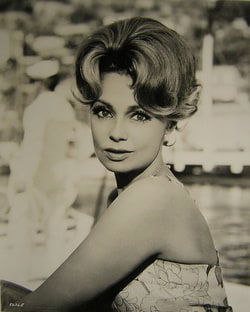 Dany Robin (1927 – 1995)
Dany Robin was born in France and would die there 68 years later in a fire that claimed her second husband as well. In the 1950s she rivaled Brigitte Bardot in the 'sex kitten' stakes, but was not as likeable as Brigitte, neither on-screen nor off. Even so, she had moderate success opposite Peter Sellers in Waltz of the Toreadors (1962), and in Follow the Boys (1963), where she easily out-pointed the innocuous Connie Francis. Her final film was the Hitchcock vehicle Topaz in 1969, after which she quit the industry for good. She and her husband perished in 1995 when the fire broke out in their Paris apartment.