In this, the fourth and final part of the 'Hollywood & WW2' series, I look at more movie stars and how they spent the years between 1939 and 1945. Not all of them saw action, but most of them were in uniform. I have added in a couple of unique ones as well. I refer to Audrey Hepburn, Hardy Kruger and Japanese star Sessue Hayakawa.
Audrey Hepburn was just 10 years old when war broke out, and 16 when it ended. She lived in Brussels, the daughter of a Belgian baroness, but moved to London briefly before returning to holiday with her mother in the Netherlands. She got there just as the Germans occupied the country. For the next five years she trained as a ballet dancer and regularly performed to raise money for the Dutch Underground. She also acted as a courier for them at times. During the Battle of Arnhem she worked as a volunteer nurse tending to Allied troops wounded in the fighting. For much of the war she suffered from malnutrition, which accounted for her very slight build.
Audrey Hepburn during WW2
Hardy Kruger was a year older than Audrey and living in Berlin where he was born. At 13 he was made to join the Hitler Jugend (Hitler Youth), as was every young German. At 15 he made his first film in his homeland, but was drafted into the army a year later and sent off to the 38th SS Grenadiers to help defend the Fatherland. He was captured by the Americans, escaped, was captured again, escaped again and was captured again. His third escape was successful. Kruger always said he hated the SS uniform. Most Hitler Youth were completely indoctrinated into the Nazi ideology. Perhaps, Kruger was an exception to the rule. Let's hope so.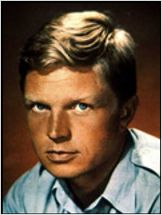 Hardy Kruger
Sessue Hayakawa is probably only known to fans of the Academy Award winning movie, The Bridge on the River Kwai (1957), in which he played the co-starring role of Colonel Saito. He was born in Chiba, Japan in 1889, into an aristocratic family of the 'samurai' class. He had three attempts at Hollywood, one in the 1920s as a silent star, another in the thirties when 'talkies' arrived (his accent was unsuitable), and finally, in the fifties, when his Colonel Saito garnered great revues. He was actually in France when WW2 broke out. He wisely chose to sit out the entire war in Paris, shacked up with a woman he met there. When asked how he answered his wife (back home in Tokyo), when she enquired where he had been for the past six years, he simply replied, 'She would not dare ask'.
Sessue Hayakawa as Colonel Saito in The Bridge on the River Kwai (1957).
I covered several of the Hollywood people's war in the first three parts of this series, so I will not include the following actors here:
Carole Lombard, Marlene Dietrich, Bette Davis
James Stewart, David Niven, Audie Murphy, Lee Marvin, Neville Brand, Wayne Morris,
Eddie Albert, Louis Hayward, Russell Johnson, Charles Durning, James Arness, Art Carney
Many of the above were decorated for heroism, others were wounded in the line of duty. Most of them risked life or limb in the service of their country. Sadly, Carole Lombard did not survive the conflict.
Former child star Jackie Coogan enlisted in the US Army in March 1941, but transferred to the Air Corps after Pearl Harbor as a glider pilot, due to his civilian flying experience. Based in India, he volunteered for hazardous duty with the First Air Commando Group. On the night of 5 March 1944, he airlifted crack British troops under General Orde Wingate into Burma, landing them in a small clearing 100 miles behind Japanese lines. Fans of the hit comedy TV series The Addams Family will remember him playing Uncle Fester.
Jackie Coogan as Uncle Fester in The Addams Family.
Douglas Fairbanks, the world's number one box-office star of the silent era, was the father of Douglas Fairbanks Junior. Doug Junior's mother was not Mary Pickford. He was already 11 years old when she became his step-mother. During the war he was President Roosevelt's special envoy to South America before enlisting in the US Navy. He saw combat on PT boats and gunboats, as well as serving aboard the battleship Massachusetts. Further action as a commando raider saw him awarded with the Silver Star and the Legion of Merit for valour. There were more medals from both the British and the French.
Douglas Fairbanks Junior during WW2.
Sterling Hayden was a genuinely tough guy, although it would be fair say that, in his personal life, he had a lot of trouble making up his mind. He was married five times, which is about par for the course in Hollywood, but three of those marriages were to the same woman! In 1947 he wed Betty Ann de Noon, but divorced her in 1953. In 1954 they took another crack at it, but only lasted a year. Try number three was in 1956, but that one, too, was over by 1958. His war record was far more impressive, however. Prior to Pearl Harbor he became a commando in what was the forerunner to the OSS. Then he joined the US Marines under a false name and ran guns through the German blockade to Marshal Tito's Yugoslav partisans, for which he won the Silver Star and a citation. He also parachuted into Croatia as a guerrilla and engaged in running battles with German gunboats. Like I said, a tough guy.
Sterling Hayden during the war.
Jack Palance endeared himself to modern audiences with his Oscar-winning performance as Curly in City Slickers (1991). Older fans would recall his iconic portrayal of the gunfighter, Jack Wilson, in Shane (1953). His craggy facial features are said to have resulted from bailing out of his burning B-24 during a training flight over Tucson in 1942. Extensive restructuring and plastic surgery were needed to repair his horrendous injuries. On a talk-show, however, he muddied the waters slightly by saying, 'I know I'm no beauty, but these are the Estonian features I was born with'. On other shows he spoke openly about the crash, so who knows?
Jack Palance
Robert Montgomery was a leading man in the thirties and forties, specialising in romantic comedy. He voluntarily drove an ambulance in France for the American Field Services well before his country entered the war. During the D-Day invasion he was one of the first to enter Cherbourg Harbour. We was awarded a Bronze Star for valour. His daughter, Elizabeth, would later achieve prominence playing Samantha in TV's Bewitched series (1964-72).
Robert Montgomery US Navy
Wonderful character actor, Jack Warden, also had an interesting war. Joining the US Navy in 1938, he served in China with the Yangtze River Patrol until he transferred to the Merchant Marine in 1941. He soon found that too tedious, so he switched again, this time to the 101st Airborne Division as a paratrooper. He missed the 1944 Normandy landings because he broke his leg in a training mishap. Many of his comrades perished in that extremely hazardous operation. After recovering, he saw action in the Battle of the Bulge.
Jack Warden
Dale Robertson was a tank commander during World War Two and saw action in North Africa and Europe, being twice wounded. His entire crew perished when his tank was hit by enemy fire in the desert, but Robertson received only a few shrapnel wounds because he had been standing in the hatch at the time and was blown clear of the wreckage. Later, whilst serving with the 322nd Combat Engineers Battalion in the European campaign he was hit by mortar fire but survived again
Dale Robertson in TV series Tales of Wells Fargo.
The following actors served during World War Two. Some saw action, some did not.
US Army
Balsam, Martin                       A prolific character actor, he gets stabbed on the staircase in Psycho (1960).
Brooks, Mel                             Comedian, director, writer of Blazing Saddles (1974).
Chandler, Jeff                         He played Cochise in Broken Arrow (1950).
Davis, Ossie                            Erasmus Jones in TV's Touched by an Angel series (1996-2002).
Holden, William                     Leading man. He played Joe Gillis in Sunset Blvd. (1950).
Kennedy, George                   He played Joe Patroni in Airport (1975). Served 16 years in the army.
Klemperer, Werner               He was Colonel Klink in Hogan's Heroes series (1965-71).
Lancaster, Burt                      Big star. He played Sgt. Warden in From Here to Eternity (1953).
Merrill, Gary                           Once married to Bette Davis, he played Bill Simpson in All about Eve (1950).
Rooney, Mickey                      Played Andy Hardy in a series of forties family films.
US Army Air Corps
Agar, John                              Moderately successful actor who later married child super-star Shirley Temple.
Best, James                            A fine character actor. He was a radio-gunner in a B17.
Jason, Rick                            He played Lt. Hanley in Combat series (1962-7).
Meredith, Burgess                Character actor who played Mickey the trainer in Rocky (1976).
US Navy
Boone, Richard                      The star of TV's Have Gun, Will Travel (1957-63).
Borgnine, Ernest                    Played McHale in TV's McHale's Navy (1962-66).
Curtis, Tony                            Matinee idol of the 50s and 60s.
Douglas, Kirk                          Played the title role in Spartacus (1960). Father of Michael Douglas.
Fonda, Henry                          On Golden Pond (1981) star. Won a Bronze Star for bravery.
Ford, Glenn                             Cowboy star. Served in WW2, Korea and Vietnam.
Martin, Strother                     Swimming instructor US Navy. Character actor, best known for Cool Hand Luke (1967).
Rickles, Don                            Comedian. Served on destroyers.
Robards, Jason                       Played Ben Bradlee in All the President's Men (1976).
Stack, Robert                           Played Elliot Ness in The Untouchables TV series (1959-63).
Steiger, Rod                             A torpedo man, he enlisted at 16 by lying about his age.
Storch, Larry                           Corporal Agarn in F Troop (1965-67). Served with Tony Curtis.
US Marine Corps
Adams, Don                             TV's Maxwell Smart. Contracted malaria on Guadalcanal.
Keith, Brian                             Character actor. Was an aerial gunner.
Power, Tyrone                         A pilot, he flew supplies into Iwo Jima and Okinawa.
Whitmore, James                   Character actor. Was a USMC officer.
Other participants included cowboy star Gene Autrey, who was a Flight Officer with Air Transport Command from 1942-46. Englishman, Donald Pleasance, was in RAF Bomber Command and was shot down and made a prisoner of war. Richard Todd saw action on D-Day as a commando, Anthony Quayle served in the Royal Artillery, and Richard Burton in the Royal Navy.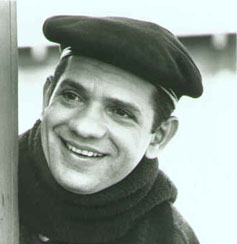 Robert Clary
One final note: Robert Clary (who played LeBeau in Hogan's Heroes) spent time during the war in a Nazi concentration camp, and has a tattoo on his left forearm (A5714) to prove it. He had thirteen brothers and sisters, most of whom died in the death camps. Today, he is retired from acting, and travels around lecturing on the Holocaust. He is the only regular member of the Hogan's Heroes cast still living.