The totally unfair label 'blonde bimbo' evolved in the 1950s, probably because of the antics of a trio of blonde actresses known to the media as 'the three 'M's'. I refer to Marilyn Monroe, Jayne Mansfield and Mamie van Doren. Two of these women, Marilyn and Jayne, died young and in tragic circumstances, but what happened to the third one, Mamie? Well, as of 2015 she is alive and going strong, an 84 year-old gay-camp icon with her own brand of wine which she flogs on her website, along with contemporary topless and naked photographs of herself. She also writes a blog that includes a tell-tale segment called 'Bedtime Stories' in which she relates intimate details of some of her multitude of affairs. And she is a practicing Buddhist.
Mamie, still going strong
Mamie's story has to be the iconic story of a voluptuous starlet who tasted some success, (but not much), yet never ceased playing the Hollywood game. As you will see, she was anything but a shrinking violet when it came to men. If she fancied a man, more often than not, she would bed him. Occasionally (five times), she would wed him as well. And today, unlike most of her contemporaries, she seems to delight in talking and writing about it. Her website holds very little back about her affairs, whether she enjoyed them or not.
Mamie was born in South Dakota in 1931 as Joan Olinder. At the age of nine her family moved to Los Angeles. At 18 she tasted a measure of local fame when she was named 'Miss Palm Springs' in 1949, which immediately attracted the attention of a predator, the ever-busy Howard Hughes. She says he seduced her when she was 15, but the dates don't quite work out for that. Even so, he slept with her on and off for the next five years, even when she was married to someone else.
Howard Hughes, an early lover
In 1950 she married a mens sportswear manufacturer named Jack Newman, but the marriage ended quickly after he attempted to throw her off their apartment balcony on their honeymoon. That same year she began work at the El Rancho in Las Vegas where she met Al Capone's gangster cousin Charlie Fischetti and became his lover for several months. She met champion boxer Jack Dempsey in 1951 and was briefly engaged to him before breaking it off. According to Mamie he was a 'lousy lover', something that she took very seriously in her men.
Jack Dempsey
In 1953 Universal Studios signed her to a contract and gave her the name Mamie van Doren. It was the same day that Dwight Eisenhower was inaugurated as President of the United States, so the studio gave her his wife's Christian name. At the same time Charles van Doren was making headlines for being given all the answers to questions on the nation's most watched TV quiz show. Universal decided to join together the two biggest headline stories of the day to form its new starlet's stage name.
Mamie attended the 1953 Photoplay Awards with her date, the bi-sexual Rock Hudson, whom she later serviced in his kitchen. During the making of Yankee Pasha (1953) she slept with the picture's director Joe Pevney and its star Jeff Chandler. She also found time to seduce Jack Palance, as well as Louella Parson's boyfriend, songwriter Jimmy McHugh, thereby making an enemy of the notorious gossip writer for life.
Jeff Chandler
1954 proved to be a busy year for Mamie as she managed to bed Jack Webb, the star of TV's Dragnet, Donald O'Connor, the star of her movie Francis Joins the Wacs (1954), Prince Alex of Denmark and millionaire alcoholic Nicky Hilton, before becoming engaged to band leader Ray Anthony. Confidential magazine attempted to throw a spanner in the works when its editor threatened to run a story about Mamie and her mother making a few bucks on the side as prostitutes. Mamie's 'friend', lawyer Jerry Geisler, helped resolve the problem, just how we are not sure, and the story was quashed.
Jack Webb of Dragnet
Early in 1955 she miscarried Anthony's child, dated James Dean, and fell pregnant again to Anthony. They decided to tie the knot, but because of complications it would be two years before their first child was born. A brief 1957 dalliance with Elvis Presley was followed by a separation from her husband, but there was no connection between the two incidents. A year later she appeared in the Clark Gable/ Doris Day hit Teacher's Pet, during the filming of which she added the aging Gable's scalp to her rapidly filling belt. In fact 1958 was 'good hunting' indeed for Mamie. Still married to Anthony, but separated, she managed to nail George Hamilton, Steve Cochran, Yves Montand and Laurence Harvey in quick succession. The ever-cooperative Cary Grant even taught her how to use LSD, a new substance his psychiatrist had advised him to experiment with for purely therapeutic purposes.
In her 'Bedtime Stories' blog she happily describes her affair with Steve Cochran in her own 'earthy' style. 'Steve and I launched into an affair that had the cast and crew of The Beat Generation whispering behind their hands. No sooner would we finish a scene than we would disappear into my dressing-room for a quick fuck while they set up the next shot.' She related how her husband, Ray Anthony, got a shock when he came snooping around her dressing-room one afternoon. 'When he opened the door without knocking, he found me sitting astride Steve having sex in a chair. Location never mattered much to me. If I had the urge to do someone in an elevator or a taxi or a swimming pool, that's where it happened.
Steve Cochran
In 1960 she snared the always willing Tony Curtis while he was making Spartacus on a nearby set. Sometime during the sexy sixties she found her way into The Tonight Show host Johnny Carson's bed several times (she was a 'regular', in more ways than one), serviced singer Eddie Fisher, producer Robert Evans, and divorced her husband. Then she began seeing baseball player Bo Belinski and by 1963 they were engaged to be married. Judith Exner Campbell, the notorious girlfriend of both President John F Kennedy and mob leader Sam Giancana, helped her pick out the ring. The wedding was eventually called off, possibly because she chose that year to appear in Playboy magazine.
1964 was a quiet year by Mamie's lofty standards. She had a reasonably lengthy affair with rock singer Johnny Rivers, before meeting Steve McQueen at Johnny's Whiskey-A- Go Go night club and bedding him instead. She made headlines in 1965 as the latest squeeze of New York Jets quarterback Joe Namath, but that ultimately petered out as she took up, briefly, with singer Tom Jones. A year later, however, she shocked most people by suddenly marrying 19 year-old California Angels pitcher Lee Meyers while she was clearly pregnant with another man's child. The baby was aborted, the couple divorced in 1967, and young Lee later died in a car crash.
rocker Johnny Rivers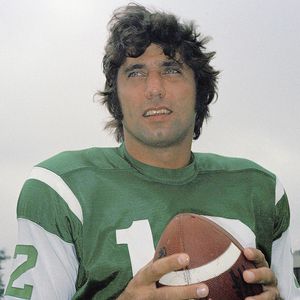 football legend Joe Namath
Mamie went on two entertainment tours of Vietnam during the war, one in 1968 and the other in 1970. She worked hard, played hard, and gave a great deal of her time to injured soldiers at the hospitals. Bob Hope was there doing his usual thing, and she had no time for him. 'The son of a bitch flew into Vietnam during the day to do his shows', she said, 'spent his nights in safety in Thailand, and made millions off the shows by selling them to television when he returned'. Mamie is nothing if not forthright.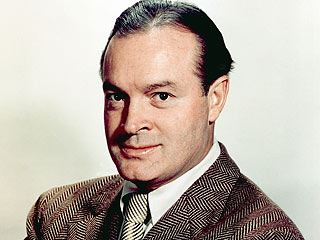 Bob Hope – Mamie had no time for him
Her 1972 affair with Burt Reynolds was short-lived before she moved on to help Richard Nixon's re-election campaign of that year. Her next marriage saw her united with the executive vice-president of Fluor Corporation, Ross McClintock, a man she says she never loved. Not surprisingly the union was annulled in 1973. The following year she met actor Thomas Dixon when they toured with Will Success Spoil Rock Hunter? Five years later they became man and wife and have remained together ever since.
Buzz Aldrin – another lover
Mamie has always maintained she never cheated on her husbands, none of them. In her autobiography, the aptly titled Playing the Field, she mentions further affairs with boxer Art Aragon, actors Van Johnson and Warren Beatty, and even astronaut Buzz Aldrin, of whom she commented: 'After all, a man who could make it to the moon, could make it with me anytime'. And he did. Whatever anyone may say about Mamie van Doren, one thing is self-evident. She is a survivor. She represents what the blonde Hollywood bimbo was all about back in the days of casting couches and on-set dalliances. Not every predator in Hollywood was of the male gender. Just most of them.