'The vainest man I ever met', was how Ingrid Bergman described her Notorious (1946) co-star Cary Grant. 'I never had an affair with Cary – but, then who among his leading ladies did?' She later enlarged on her feelings. 'I fell in love with Cary Grant…He did not reciprocate the emotion, and that disappointed me. Then I spoke with one of his ex-wives, whom I prefer not to name, and she revealed that he is not prone to falling in love with, let us say, actresses.' No kidding?
a scene from Notorious
Robert Capa
At the time she made Notorious, Bergman was deeply in love with war photographer Robert Capa as well. She even asked him to marry her. The two had met a few years earlier in Paris, but were often separated because of their careers. 'I'm only interested in two kinds of people', she once said, 'those who can entertain me and those who can advance my career'. Capa clearly fell into the first category, but his only genuine interests really were war and poker. Women were just a sideline for him, even a beauty like Ingrid Bergman.
At first she patiently waited for him to pop the question, but all Capa did was brag to his poker-playing pals that he was 'balling the ultimate Hollywood dreamboat'. Over the years his disinterest did not prevent him adding Hedy Lamarr, Vivien Leigh and several other movie queens to his list. Winston Churchill's only daughter, the notoriously promiscuous Pamela, was another of his conquests, as was Rex Harrison's first wife Colette.
Capa and Bergman first met the day she arrived at the Paris Ritz, precisely one year after D-Day on 6 June 1945. The usually penniless Capa, (his compulsion for playing poker was only exceeded by his utter lack of skill at it), intrigued her with his candour and casual tales of his wartime exploits. She soon succumbed to his not inconsiderable charm. Their love affair, incidentally, was the basis for Alfred Hitchcock's lead characters in his 1954 classic Rear Window. Hitch, too, had a lifelong crush on her. Ingrid, however, shared her favours with several other men she found equally irresistible at the time. In the end she and Capa tired of one another, and went their separate ways. In 1954 he would step on a landmine in French Indo-China and die before reaching a field hospital.
Away from the screen Ingrid was nothing like her celluloid image of upper-class Swedish innocence. She drank copiously, told crude jokes and enjoyed many lovers. During the war she preferred the company of regular soldiers to that of officers. She refused to eat with the officers and nearly always ate with the enlisted men. Nevertheless, she did number the ill-fated Lieutenant-General Simon Bolivar Buckner Junior among her many lovers. He was killed by enemy fire on Okinawa in 1945. A few years before that, in 1942, her reputation as a bit of a man-eater preceded her arrival on the set of Casablanca. Mayo Methot, the wife of her co-star Humphrey Bogart, became convinced that the two were having an affair during filming, and threatened to kill him. She was mistaken.
Lt. Gen. Simon Bolivar Buckland Jr.
Ingrid's performance in Gaslight (1944) had a marked impact on billionaire Howard Hughes who chased after her for months without success. On one occasion he followed her to New York then bought up every available seat on every flight bound for Los Angeles that day, thereby compelling her to return to Hollywood with him on his private plane! It was all to no avail and Ingrid joined that select group of beautiful women who slipped through his filthy rich fingers. There weren't a lot that did.
When the very married Ingrid took up with director Roberto Rossellini in Italy whilst making Stromboli for him in 1950, the world's press attacked her voraciously. Her 'pure as the driven snow' on-screen persona was such that the very thought of her carrying on an illicit affair while married drove them into a feeding frenzy. By the time filming on Stromboli was completed she was three months pregnant with her son Roberto. The lovers married in May 1950, three months after Roberto's birth, and the media had a field day. Even the US Congress was calling for her head, yet somehow her career survived and actually flourished. Of her treatment at the hands of the press she had this to say years later: 'I've gone from saint to whore and back to saint again, all in one lifetime.'
Roberto Rossellini
A Walk in the Spring Rain (1970) brought two old flames, Ingrid and Anthony Quinn, together again for another round of lusty, off-screen, bedroom athletics. They had already been lovers on the set of The Visit in 1963, a situation made considerably more complicated when Quinn met and seduced Ingrid's daughter Pia Lindstrom at the same time! He recalled how Pia would ask all kinds of intimate questions about her mother. 'Did she do this? – Oh, did she do that?' Tony, being the very essence of decorum, refrained from answering, (or so he maintained). On the set, however, the situation was turned topsy-turvy as Ingrid plied him with in-depth questions about Pia's hidden talents, but again, according to Tony, he was the perfect gentleman. Evidently, it did not overly bother Ingrid that her young daughter was tag-teaming her in the sack with a 55 year old lover.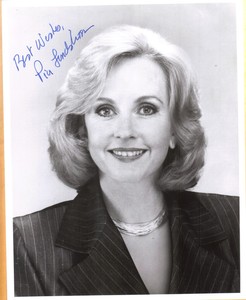 Pia Lindstrom
Anthony Quinn
As for Casablanca, the movie that resides at or near the top of most people's lists of favourite films, its female lead held no special regard for it at all. Indeed, her daughter said she would react as if she had no idea what people were talking about when they brought it up! 'I made so many films which were more important', Bergman said, 'but the only one people ever want to talk about is that one with Humphrey Bogart.' Maybe, that is because that one has a timeless magic all its own that none of the others quite had.
Ingrid Bergman died from cancer in 1982 at the age of 67. Every once in a while a screen beauty comes along who is both uniquely attractive and a gifted actress as well. Ingrid's movies exude a quality that seems to be lacking in today's actresses, or is it merely the added magic that black and white photography seems to lend to some performances, for quite frankly that quality is discernibly lacking in her later colour pictures. Or am I merely just overly enchanted by Casablanca?