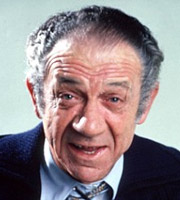 Sid James & Barbara Windsor
From his teenage days, right up until his death in 1976 at the age of 63, Sid James was a womaniser who cheated on all three of his wives without compunction. He impregnated several of his girlfriends during his first marriage, his wealthy father-in-law paying the ladies off rather than have the family be held to ridicule. Sid became obsessed with actress Barbara Windsor of the 'Carry On' pictures in his final years, but the attraction was very much one-sided. She admitted allowing him to have sex with her, but contends she did so in an attempt to rid herself of her admirer's endless pestering once and for all. She was wed to London gangster Ronnie Knight at the time. James was also married. 'Don't get me wrong', she said later, 'I liked Sid, but I never fancied him. I just thought he wanted to give me one – wallop!' She was 36 at the time and James was 60. When she ended their affair he seemed to lose all interest in living. A heart attack while on stage took him three years later in 1976.
Jamie Lee Curtis in Halloween (1978)
Halloween (1978) became one of the most successful independent movies of all time. Costing just $300,000 to make, it took in $47 million in 1978, the equivalent of in excess of $150 million dollars today! It was shot in just 20 days. Director John Carpenter felt that hiring Jamie Lee Curtis for the picture was paying the ultimate tribute to Alfred Hitchcock because Hitch had hired her mother, Janet Leigh, for his classic 1960 thriller Psycho. Halloween was Jamie Lee's first feature film, for which she received the princely sum of $8,000.
Jean Heather as Lola in Double Indemnity (1944)
Lovers of Billy Wilder's classic film noir of 1944 Double Indemnity will no doubt remember the young actress who played Barbara Stanwyck's teenaged step-daughter Lola. Jean Heather got the role because the original choice, Mona Freeman, photographed too young for the part. Miss Heather only appeared on the screen ten times before calling it quits in 1949. On December 18, 1947 she was involved in a serious car crash in Coldwater Canyon after losing control of her vehicle as she rounded a sharp curve. She was thrown onto the highway as her car overturned, sustaining severe head injuries that virtually put paid to her career at the age of 26. She appeared in one more film, a B-western in 1949, before retiring from the screen. Jean passed away in 1995 aged 74.
Universal Pictures Corporation was on the verge of bankruptcy several times, never more so than in 1935 when executives opted to give a young singer named Deanna Durbin a chance in a film titled Three Smart Girls (1936). It became the studio's big Christmas release of 1936 and saved the company's bacon. Not only was it a critical success, it became a much-needed box-office sensation as well, one that inspired a string of movies starring Miss Durbin which kept the studio solvent throughout the war years. It was also the inspiration for Disney's The Parent Trap, which was brought to the screen in 1961 and again in 1998.
Joel McCrea (L), Barbara Stanwyck & Robert Preston in Union Pacific (1939)
Robert Preston starred in a number of films directed by Cecil B. DeMille, but made no bones about the fact that he did not personally like the man and that he also considered CB to be a very poor director. Preston (and others) believed DeMille's directions to actors consisted only of, 'Action', 'Cut', and 'Print'; and that he was only interested in scenes involving action or spectacle. Once Preston became a major star he avoided DeMille's movies altogether. Perhaps, he resented CB telling everyone that he had 'discovered' Preston when he was a parking valet at the Santa Anita racetrack and put him into his first movie, Union Pacific (1939). In fact, Union Pacific was Preston's fourth film and he had also appeared in a number of plays prior to making movies.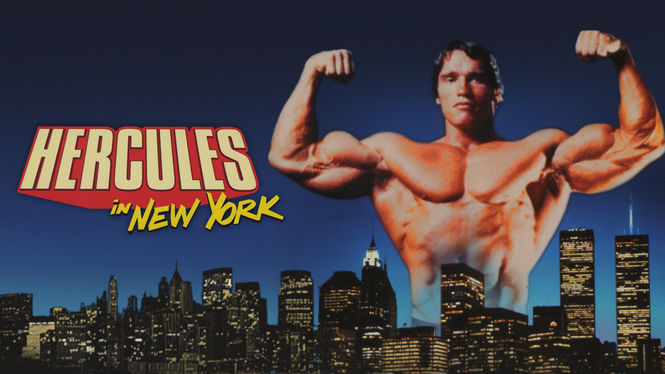 When Arnold Schwarzenegger made Hercules in New York (1970), he was billed as Arnold Strong because it was decided that his real surname was too long for American audiences to handle. It was also decided to have his lines dubbed because his accent would be too much for American fans to understand. As usual, the studios made the mistake of under-estimating the average American movie-goer. The picture was a disaster anyway. Later, Arnie, complete with his too-long surname and his too-broad accent, swept the movie world with hit after hit. He met TV reporter Maria Shriver, the niece of the late John F. Kennedy, in 1977 and married her in 1986. They had four children and his popularity was such that he decided to enter politics. In 2003, he was elected Governor of California. In 2011, however, the wheels fell off.
Mildred 'Patsy' Baena & her son Joseph
That was when Maria found out for sure (she had her suspicions for years), that her husband had fathered a child, fourteen years earlier, by their house-keeper, Mildred 'Patty' Baena. Indeed, Maria had given birth to their son Christopher and Mildred had birthed her son, Joseph, just five days apart. The facial resemblance between the two boys was apparent to all who knew them, including Maria. So she fronted Mildred and asked her point blank if Arnie was the father. She confessed and left Maria's employ at once. Maria and Arnie separated in 2011 and finalised their divorce in 2017. In the interim, actress Brigitte Nielsen stated she also had an affair with him while he was in a relationship with Maria.
Priscilla Presley & Mike Stone 1974
The intimacy of Elvis Presley's marriage to Priscilla had all but ended by the time he introduced her to his karate teacher Mike Stone in 1971. Elvis was having affairs with his leading ladies anyway, (Ann-Margret especially), and before long Stone and Priscilla were secretly involved as well. Priscilla told her husband of the situation and they separated in February 1972. Divorce followed in October 1973.
Police mug shots of Hugh Grant & Divine Brown
Hugh Grant was in the USA promoting his movie Nine Months (1995), when he was arrested in Los Angeles on June 27. Two policemen noticed his brake lights flashing on and off as his foot tapped the pedal while a prostitute, Divine Brown, was giving him oral relief. Charged with 'lewd conduct in a public place', he was fined $1,180. As for Miss Brown, the highly publicised incident made her a millionaire! She was able to put her children through private school, purchase her own home and start her own Record Company. She moved from LA to Atlanta, Georgia and today, 20 years later, is still being asked about that night in documentaries and on radio and TV talk shows.